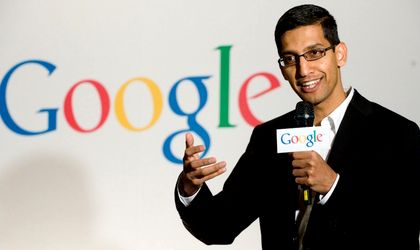 Google Chief Executive Officer Sundar Pichai is about to have a very big week. In 2014, Sundar Pichai, 45, received an award of restricted shares in the company as part of a promotion. The 353,939 shares worth around USD 380 million will vest on April 25.
This makes it one of the largest single payouts to a public company executive in recent years, according to Bloomberg.
Pichai joined Google in 2004, where he led the product management and innovation efforts for a suite of Google's client software products, including Google Chrome and Chrome OS.
He allegedly received the shares before his promotion to senior vice president of products a year earlier, when he took over many of co-founder Larry Page's responsibilities.
The award increased in value as Alphabet's stock surged 90 percent since the grant date.
Google has consistently paid Pichai more than USD 100 million in total compensation per year since 2014. The company has yet to disclose Pichai's compensation for 2017.
Pichai is married to Anjali Pichai and they have two children together.
Pichai worked in engineering and product management at Applied Materials and in management consulting at McKinsey & Company. He attended the Wharton School of the University of Pennsylvania in 2002.