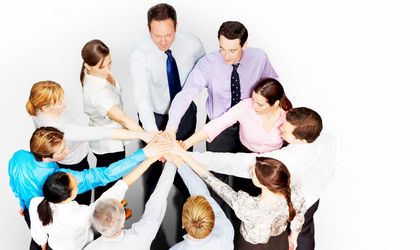 Only 1 percent of the Romanian population is considered to be in the middle class based on global standards, according to a study by The Washington Post, but according to national statistics the percent is up to 10 percent.
The national statistics also show that one third of the population in affected by poverty, according to Mediafax.
The American newspaper also quoted an expert from Brookings Institute, Homi Kharas, who says that people with sufficient funds to cover basic needs such as food, clothing and shelter, but also have money for some other products or luxury services, like a certain food or a tv brand, or a motorcycle and have higher education are to be considered in middle class.
In this model, people in middle class earn between USD 11 and USD 110 per day, or USD 4,000 to USD 40,000 per year. In Romania, only 1 percent of the population can be ranked in this model of the middle class.
Meanwhile, the National Institute of Statistics (INS) shows that a more than a third of the households have sufficient income to qualify for the global standards, meaning a monthly income of RON 1,364, but this doesn't mean that they are to be considered middle class. RON 1,364 is the equivalent of the minimum USD 11 per day, but with this money they can't even provide for anything else than basic food.
In the Romanian statistics, only 10 percent of the households are in the middle class category. The poorest 10 percent earn less than RON 455 a month and the richest 10 percent have more than RON 2,366. According to INS, one third of households are able to pay on time for current expenditures (home maintenance, loans, utilities etc.), while another third have experienced repeated delays in payment. Basically, two thirds of Romanian households can pay for all the costs, but most of them only for these costs.
The global population is about to get in the historical moment of over half being considered to be middle class. This moment is expected in 2020.