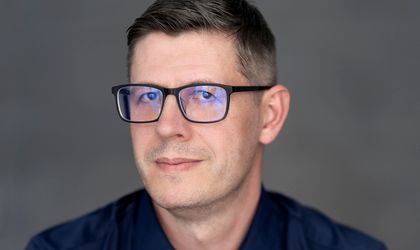 Gi Group Holding, one of the most important global players in services and consult in human resources, ended the year 2021 with fiscal value of over 3,2 billions EUR, growing with 30% compared to 2020.
On the Romanian market, the company registered a growing of 40% compared to 2020, currently recording a turnover of over 19 million EUR.  The growth is sustained primarily due to the diversification of the portfolio of new clients in the White Collars area, but also due to the international relocation projects that the group is currently carrying out.
"Even though we have faced challenges in terms of labor shortages, the pandemic reversing the relationship between supply and demand, especially in agriculture, HoReCa or construction, we have managed to build our strategy in terms of opportunities. Thus, last year we started to carry out relocation projects, which, in a period full of uncertainties, helped us to increase the turnover in Romania by 40% compared to 2020. Also, thanks to the team Our professionals, with extensive experience in this field, managed to place last year in companies with 300 people more than in 2020.", says Cristian Huzau, Country Manager Romania.
Also, once the financial results were announced, the Group decided to complete the process of streamlining the company's activity, a decision closely related to the company's evolution and the desire to respond, efficiently and organized to market requirements.
Stefano Colli-Lanzi, President and CEO of Gi Group Holding: "The  strategy launched by Gi Group Holding made a fast growing not only in Italy, but especially aboard, thanks to multiple operations of M&A. Our position is of global player, capable to compete with another leaders of this section. We position ourselves as an important player globally, able to compete with other leaders in this sector. Our growth is sustainable, and the decision to simplify the structure of the Group comes from the desire to streamline and facilitate financial operations in the best possible way".
Gi Group Holding will coordinate the activities of the subsidiaries, by maximizing global opportunities and simplifying processes, improving the degree of recognition by promoting the strategy of mergers and acquisitions. This decision was taken primarily due to requests from companies whose activity is impacted by seasonality and which, according to the specifics of the industry, are experiencing increased demand in certain periods.
All the Group's actions and decisions are aimed primarily at clients and potential employees, to whom Gi Group provides support during the recruitment process as well as physical and moral support throughout the contract period, while building professional and leadership relationships.