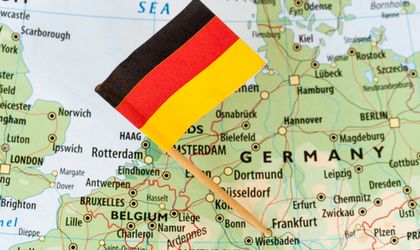 Figures published by the National Institute of Statistics show that Germany remained Romania's biggest trading partner in the first half of this year, with 23 percent of total exports and over 20 percent of total imports.
Imports from Germany amounted to EUR 8.6 billion in this period, 2.5 percent more than in the first half of last year, and exports reached EUR 8.1 billion, up 3.3 percent compared to last year.
The trade volume between the two states amounted to EUR 16.7 billion. The most important product groups in the trade between Romania and Germany are machines and apparatus, transport vehicles and materials, and common metals.
"This shows that the Romanian-German economic relations are still positive. We see in the future an important potential for their development and we wish, as an official representative of the German economy in Romania, to actively support this evolution," said Sebastian Metz, the General Manager and member of the Board of Directors of AHK Romania. "We believe topics such as vocational training, the promotion of Romanian cities and regions, the intensification of bilateral cooperation in the field of green technologies and the higher competitiveness of Romanian companies are all very important," Metz added.
Many German companies have invested in Romania continuously and for the long term, having built production capacities in the contry. About 7,500 German capital companies are active in Romania, which means that over 10 percent of foreign companies are German or have German capital. Together they have over 226,000 employees, a turnover of about EUR 27 billion (13 percent of Romania's GDP) and have invested more than EUR 9.7 billion (cumulative) until last year. Download 1xbet app (APK) for Android for FREE! 1xBet mobile app for Android and iOS
For this positive evolution of the economic relations to continue the German companies need a stable economic environment and predictability, a well-developed infrastructure, a functional educational system and well-qualified personnel, according to AHK Romania.