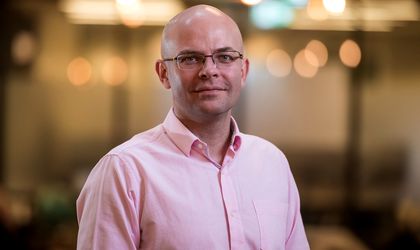 Romanian entrepreneurs are more interested in franchising their own business models in 2021 compared to last year as the contraction of certain industries forced companies to look at new markets and test new partnership models.
The interest of entrepreneurs to franchise their business is very high, so Franchwise, a franchise consulting company, announces that it has over 12 franchise projects in the preparation phase and will be launched in the next 3-6 months.
"In the context of the pandemic, entrepreneurs had more time to look at their own businesses, breathe a sigh of relief and make strategic decisions to improve, optimize and process business models. Entrepreneurs feel that now is an ideal context to prepare for the next growth cycle and to have the tools to propel them when the trend of economic progress is resumed ", said Paul Voicu, Managing Partner of Franchwise, a consulting company in the field of franchises.
Franchwise specialists thus see a growing appetite on the part of entrepreneurs to franchise their own business. They also estimate that more new franchise models will be launched on the Romanian market in 2021. Also, the confidence of investors in franchises will recover faster than the economy, being driven by the desire to rebuild and take their businesses to the next level, but also by the new sources of financing available to entrepreneurs.
The most important areas of activity with franchising potential in the context of the pandemic are services, construction, and home & deco, specialized retail, and certain sectors of HoReCa.
Franchises 2021 – Business areas with growth potential
Beauty – entrepreneurs who have focused on customer safety and especially in premium areas
Professional cleaning services, such as niche cleaners (shoe cleaners, for example)
Car Detailing (premium services for car enthusiasts)
Education for children – an area affected by school closures but which will be strongly relaunched in 2021
Construction and home & deco area – from specialized services, such as topography to retail of insulated windows or roofs and other construction materials, plus architectural offices
Specialized retail – niche areas: craft beer and phone accessories
Horeca – certain business models adapted to the pandemic context – Togo, delivery, where the product is the star and less the experience of the location (for example, pasta bar and bubble waffles).
The current context of the crisis brings the business environment to a new starting line, so now is a time of reset, after a period of several years of growth in the franchise market that has driven the development of several new business models. "When your business is constantly growing, it's quite difficult to be critical and have a refinement approach. Prior to the crisis, the train was moving and it was difficult to make improvements. Now, due to the pandemic, we have stopped and we can do the general overhaul ", says Paul Voicu.
Also, according to Franchwise, there is a growing interest in the internationalization of Romanian business through franchising, but in this area too, serious training is needed before expanding. At the same time, the new business projects started before the pandemic, even if they were put on hold for a while, have been resumed and are being finalized.
The main needs of entrepreneurs who want to franchise a business are the need to develop the business, create partnerships, and the need to receive specialized consulting.
Franchise business development 2021
Entrepreneurs are creators, they want to develop and grow. The pandemic has forced many to repress this spirit, although, according to experts, there is now a need for reinvention more than ever. Thus, through the franchising process, the creative energy of entrepreneurs can be put to work and given a constructive direction and a sense of development in a process perfected during the 8 years of activity in specialized consulting in the field of franchises.
Also, for businesses that are in contraction, franchising can be a new growth engine in relatively low risk conditions, and now, in the context of the Covid-19 crisis, it is a good time to invest in the development of business infrastructure.
Be part of a helping community
There are many founders who during this period realize how important it is to be part of a community of entrepreneurs with the same concerns and motivation to deliver results. Many entrepreneurs have proven that they can be successful, but on their own, and now they see a challenge in opening up and moving to another level through partners. Franchising is like a mirror that highlights your business imperfections. The good part is that entrepreneurs can import expertise in this rather niche field and thus limit their own mistakes quite a bit – which costs money and time.
Franchwise, a franchise consulting company in Romania, helps entrepreneurs in the construction of collaborative businesses with accelerated growth. Franchwise is a member of Franchise Pool International, a network of international consultants and brokers (25 consultants covering over 45 territories).