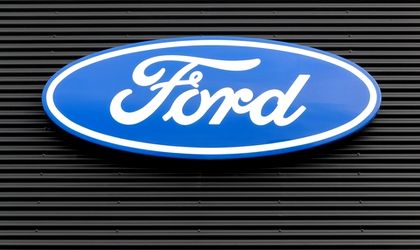 Ford is restructuring its business and several measures are about to be taken by the auto-maker that has over 202,000 employees around the world. Apart from dropping the production of some models, Ford also drops the plans to sell in USA cars made in China and it might lay off 12 percent of its employees.
Most of the over 22,000 employees that might be laid off by the auto-maker may come from UK, where it has 12,000 in a production that might be impaired by the Brexit. Pretty much all the job-cuts will be in Europe factories where the company registered a loss of USD 73 million between April and June, according to Bloomberg.
In July, Jim Hackett, Ford CEO, said that the company has planned to spend around USD 11 billion on restructuring its European Business.
The latest news show that the company is also planning to end the production of Mondeo, Galaxy and S-Max models in a move of focusing on sport utility vehicles, considered to be more lucrative.
The company also killed the plan to sell Chinese-made small vehicle to USA because of the tariffs imposed by Trump administration. In China, Ford makes Focus Active, a crossover that would cost too much after the taxes imposed to imports from the Asian country. The company will still sell the car in Europe.
There is also the possibility to make a joint venture for its European business with German rival Volkswagen, according to the Times. Ford Europe president, Steven Armstrong, said that the company is focusing on cutting costs, implementing facility and product program efficiencies to lower product and material cost.