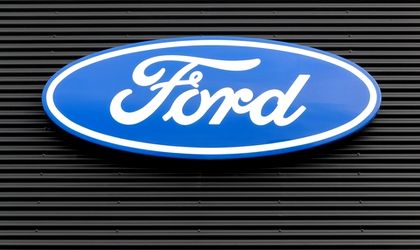 Ford Motor will cut 12,000 jobs in Europe by 2020, almost 20 percent of its regional labor force, according to an statement of the company cited by Bloomberg. The significant restructuring reflects the difficulties faced by automakers across the continent.  
The challenge to invest in electric cars and hybrids as well as autonomous vehicles, while reducing emissions combustion engines to meet the new rules of pollution has forced automakers in Europe to reduce its costs and reduce its model range.
Ford Europe operations recorded losses for several years and pressures for restructuring of these operations were intensified after US rival General Motors increased its profit by selling European brands Opel and Vauxhall to French auto group Peugeot SA.
Ford said it would close three factories in Russia, one in France and another in Wales, and also reduce the number of exchanges at Valencia, Spain and Saarlouis, Germany. If these closures include the sale of Kechnec Transmission from Slovakia to Magna, the number of production facilities that Ford has in Europe will be reduced from 24 now to 18 at the end of 2020.
"We have largely made consultations with the social partners on restructuring measures," said Stuart Rowley, president of Ford's European division.
Approximately 12,000 jobs would be affected by this restructuring, both at the Ford-owned and joint venture facilities in Europe by the end of 2020, mainly through voluntary departure programs. The US builder has 51,000 employees in Europe, and if employees from joint ventures are added, the number reaches 65,000.
In January this year, Ford announced a massive review of its operations, a review including the possibility of factory shutdowns and the cessation of production of vehicle models, in order to reach a 6 percent operational margin in Europe.
But demand for cars is declining in Europe, announced Thursday the Association of European Automobile Manufacturers / ACEA /, forecasting that car registrations will fall by 1 percent in 2019 to 15 million units, revising and shrinking previous forecasts which relied on an increase of 1 percent.
Ford is also present on the Romanian market. In 2017, Ford Romania dropped production of the B-Max monoblock at the Craiova plant and started production of the EcoSport SUV.