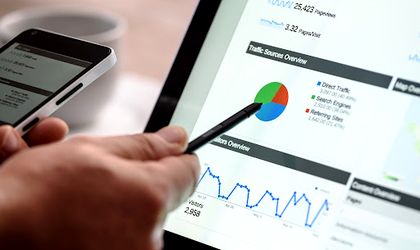 Are you looking for ways to take your business to the next level? With so much competition in today's market, it can be challenging to stand out and achieve your goals. Fortunately, there are some tried and tested strategies that can help you improve your business and increase your chances of success. In this blog post, we'll share six essential pieces of advice that can help you take your business to new heights. Whether you're just starting out or you've been in business for years, these tips can make a real difference in your bottom line. So, without further ado, let's dive in!
Invest in SEO
One of the most important pieces of advice for improving your business is to invest in search engine optimization (SEO). In today's digital age, a strong online presence is essential for any business, and SEO can help you achieve this. By optimizing your website and content for search engines, you can improve your visibility and attract more traffic to your site. This, in turn, can lead to increased brand awareness, more leads, and ultimately, more sales.
However, SEO can be a complex and ever-changing field, so it's essential to work with experienced professionals who can help you develop and implement a successful SEO strategy. For instance, you can work with SEO specialists in Perth to get the most out of your SEO campaigns. With a great SEO strategy, you can take your business to the next level and be ahead of the competition.
Embrace Automation
Another crucial piece of advice for improving your business is to embrace automation. With advancements in technology, many routine tasks can now be automated, freeing up time and resources for more critical business functions. Automation can help you streamline processes, reduce errors, and increase efficiency.
From email marketing to inventory management, there are numerous tools and software solutions available that can help automate various aspects of your business. However, it's essential to carefully evaluate your needs and choose the right tools for your specific business. By embracing automation, you can stay ahead of the competition and focus on growing your business.
Improve Your Customer Service
Customers are the lifeblood of any business, and providing excellent customer service is crucial for building strong relationships and generating repeat business. By investing in customer service training for your team and implementing processes to ensure prompt and effective communication, you can enhance the overall customer experience.
You should also gather feedback from customers to understand their needs and concerns better and use this information to make necessary improvements. By prioritizing customer service, you can differentiate your business from the competition and build a loyal customer base.
Hire the Right People
Your employees are the backbone of your organization, and hiring the right people can make all the difference in achieving your goals. To attract and retain top talent, you should create a strong employer brand and offer competitive compensation and benefits packages. During the hiring process, it's essential to thoroughly evaluate candidates' skills and experience, as well as their cultural fit with your organization.
By hiring the right people, you can create a positive work environment, boost productivity, and enhance customer satisfaction. Conversely, hiring the wrong people can lead to negative consequences, such as high turnover rates and poor performance.
Focus on Established Revenue Sources
Focusing on established revenue sources is another important piece of advice for improving your business. While it's always good to explore new opportunities, it's essential not to neglect the sources of revenue that have already proven successful.
By focusing on what's working, you can optimize your processes, improve efficiency, and increase profitability. You should regularly analyze your sales data to identify trends and opportunities for improvement. This can help you make informed decisions about which products or services to promote and which to retire. By prioritizing your established revenue sources, you can ensure a steady stream of income and build a strong foundation for growth.
Work to Reduce Your Risks
Every business faces risks, from market fluctuations to legal and regulatory compliance issues. By identifying and mitigating these risks, you can protect your business and increase your chances of success. You should conduct regular risk assessments and develop contingency plans for potential emergencies.
It's also essential to have adequate insurance coverage to protect your business against unexpected losses. By working to reduce your risks, you can increase your confidence in your business operations and make better-informed decisions for the future.
Improving your business is an ongoing process that requires careful planning and execution. By following these six pieces of advice – investing in SEO, embracing automation, improving your customer service, hiring the right people, focusing on established revenue sources, and reducing your risks – you can create a strong foundation for growth and success. Remember to regularly assess your progress and adjust your strategy as necessary. With dedication and perseverance, you can take your business to new heights and achieve your goals.