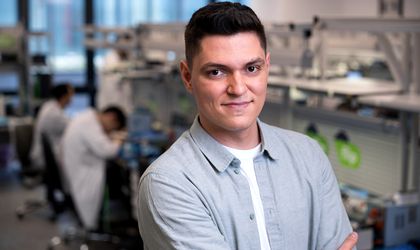 Flip.ro, the young Romanian start-up that encourages circular economy by refurbishing smartphones which they reintroduce on the market as good as new, paid 4.8 million euros to Romanians who sold their phones through the platform, 100% online, in full safety, in the first 4 months of the year – a 32% increase compared to the same period last year.
The number of people who chose to no longer keep their phones in the drawer and offer them a new life instead, with the help of Flip.ro, also increased by 28% in the first 4 months of the year, compared to the first 4 months of last year. According to data from the first quarter of 2023, 54% of Romanians chose Flip.ro so that they can sell their phones in a safe manner, marking an increase compared to the first quarter of 2022.
According to internal data, for 49% of Romanians, what mattered most was that selling on Flip.ro is quick and effortless, while for 48% of them the speed of the transaction was most important – the average selling time on Flip.ro is 8 days for a standard sale, while for an instant sale, the money is paid out in 1 to 2 days after the offer is confirmed. For 42% of those who sold their phones through Flip.ro, the most important aspect in making that decision was that they see the platform as trustworthy, an increase compared to the end of last year.
"In the past months, we have focused on improving the experience of selling a smartphone through Flip.ro in order to make the service as accessible and as easy to use as possible, and this was reflected in the results from this year's first quarter. According to our data, 43% of those who sold their smartphones through Flip.ro started the process almost immediately, which shows that they trust our services and appreciate its safety and speed", declares Alex Burghelia, Flip.ro co-founder.
Flip.ro's data for the first quarter of 2023 shows that Romanians keep the phones they do not use anymore for reasons such as: keeping it as back-up (48%), lack of time to sell the phone on their own (22%), or they simply forgot about it (16%).
"We see that Romanians who keep the phones they don't use anymore in their drawers are keeping them in just in case, for family or friends, they don't have the necessary time to sell them or they simply forget about them, basically keeping money blocked in their drawers – these phones, unused, will devalue and become e-waste in time; however, if they are reintroduced in the circuit, they will account for an unlocked budget and contribute, at the same time, to protecting the environment", adds Alex Burghelia.
Almost two thirds of those who choose to sell their phones through Flip.ro are men, and millennials represent almost 70% of those who choose this service. Most Romanians who chose to sell their unused phones on Flip.ro in the first months of the year were from Bucharest and Ilfov (39%), followed by those in Transylvania (18%), Muntenia (13%), and Moldova (12%).