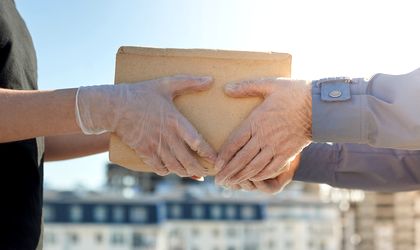 Here are five industries that have been growing in Romania during the coronavirus crisis and have a lot of potential to continue their growth throughout the next economic cycle.
By Claudiu Vrinceanu
Gov-tech
Economic recovery after this difficult period will be possible through a joint effort by the public and private sectors and one of the main measures that the government can take in this regard is the digitalization of the public sector. Government officials say that we will see an explosive growth in the IT field in response to the challenges posed by the coronavirus crisis, which can generate great opportunities in the gov-tech sector, i.e. IT companies creating software products and IT platforms for the public administration.
Cybersecurity
As the number of online services will increase, the demand for cybersecurity solutions will spike up at the corporate level, according to investment advisory firm Wavteq. This trend will become a constant as organisations across Romania will carry out much more remote work.
Telemedicine
In the context of the COVID-19 pandemic, telemedicine is considered to be one of the solutions that could limit the spread of the virus and also help the healthcare system manage the growing demand for minor consultations. This explains the emergence of online platforms developed both by major providers of private medical services as well as by state hospitals. "The coronavirus situation has rapidly changed the way patients react to virtual appointment with their doctor, and may eventually change the whole discussion about the cost of care," said Ruxandra Tarlescu, Partner at PwC Romania.
Courier services
All courier companies have continued their activity at the national level without any restrictions or limitations, and the main players on the market have taken numerous preventive measures and implemented contactless delivery options. Most online stores have encouraged card payments, while couriers have been trained to deliver without contact. The entire delivery process has been adapted to the new security requirements for both couriers and customers. The postal and courier sector, a market valued at about EUR 1 billion in 2019, may grow by 20-30 percent in 2020, so that the more than 1,500 companies in the field could generate revenues of EUR 1.3 billion.
E-commerce
The e-commerce market in 2019 was estimated at over EUR 4.3 billion, according to ARMO (Association of Romanian Online Stores). In the case of online payment processors, all the products and services purchased online have led to serial increases in their revenues. For 2020, expectations are very high in e-commerce, and the current public health crisis has further changed shopping behavior. In the coming years, most corporations and large brands in traditional retail are expected to accelerate investments in the online area, encouraged by new consumer trends. At the same time, many other online stores will open among SMEs, including many that will target the European or even global market.