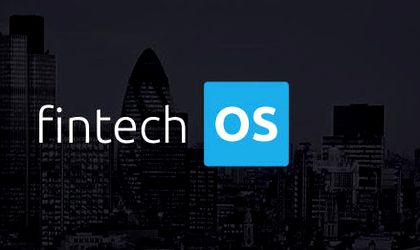 FintechOS, a Romanian company specialised in accelerating the digital transformation of financial institutions, has announced that it has obtained additional funding of EUR 1.1 million in a new round led by GapMinderVC and also involving LAUNCHub Ventures, Gecad Ventures and private investors. The total raised capital in the seed phase thus reaches EUR 2.7 million and makes FintechOS one of the most highly capitalised startups entering the global expansion phase. 
The company is also hoping to attract a round of series A funding of EUR 8-10 million by the end of 2019.
"The new investment allows us to quickly form commercial teams in three important regions: UK, Benelux and DACH. At the same time, we're working at full speed to implement AI technologies in the FintechOS platform, as smart interpretation of large volumes of data and the rapid personalisation of financial instruments are critical components for the entire financial industry. We'll be announcing a tech revolution in the fall," said Teodor Blidarus, the CEO of FintechOS.
FintechOS has revised upwards its financial estimations for 2019, expecting to reach annual recurring revenues from licences of EUR 5 million, a growth of over 400 percent compared to 2018. The company's implementation services will generate about EUR 20 million for a portfolio of partners who work towards accelerating digital transformation, including Deloitte, KPMG or CapGemini.
Recently, FintechOS brought former Salesforce VP Leon Stevens to its management team. Stevens has over 25 years of experience in top management positions in companies like HP or IBM as well as in financial services. FintechOS estimates that it will reach a total of 70 employees by the end of the year, double the number recorded at the end of 2018.
The company offers financial institutions across the world quick access to the latest technologies that can help them launch new financial services, products, digital channels or client experiences, 10 times faster compared to a traditional software development environment. Clients using FintechOS's technology also report a significant reduction of operating costs.
"We are delighted by the high speed of development for FintechOS, as well as by the team's maturity, modesty and executive power. We will continue to support its development and take part in the upcoming funding rounds to maintain this growth pace," said Dan Mihaescu, Founding Partner of GapMinder VC.