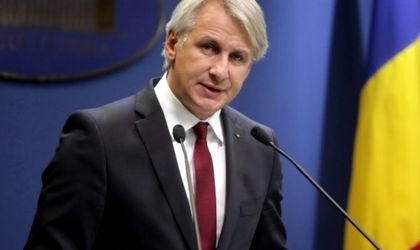 Emergency Ordinance 114/2018 is still subject to debate among private companies in Romania and state officials. Representatives of the Romanian Banking Association (ARB) had their first meeting with officials today to discuss the greed tax, along with stakeholders in the energy and communications industries.
Finance minister Eugen Teodorovici said that authorities were taking into account making a change to the so-called "greed tax" on bank assets. One proposal is to divide bank credit assets into categories depending on recipients (e.g. large companies, SMEs, and individuals when the loans are related to the Prima Casa programme). Government bonds could also be exempt from the asset tax.
The change is based on the idea that bank loans provided to companies in the private sector should not to be taxed since they tend to help the economy.
"Amendments to OUG 114 will be made before April 1. The principles will remain the same; changes will be made only if they benefit the Romanian market. The Prima Casa programme may also be exempt from the asset tax," said Teodorovici. "We will discuss other things that remain on the table and set the methodology for calculating the tax, including whether we keep it linked to the ROBOR or to another indicator."
According to National Bank (BNR) data, from the total private loans of RON 252.19 billion, only RON 118.67 billion are contracted by companies and non-financial institutions, while RON 133.51 billion are given to the population. Over RON 32 billion of the loans contracted by the population are part of the Prima Casa program, which means that the tax will be applied on less than RON 100 billion.
Besides the discussions between Eugen Teodorovici and the banks, there will also be talks between the ministers of Energy and Communications and representatives of private companies in the respective sectors.