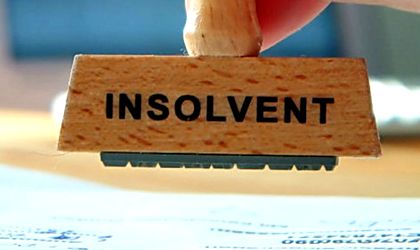 The number of companies and authorized individuals that entered insolvency dropped by 4.08 percent in the first half of 2018, compared to the same period of 2017, to a total of 4,486, according to data published on the Commerce Registry National Office (ONRC).
Most of the companies and sole traders to enter insolvency in the first half of the year were in Bucharest (897), a 14.73 percent drop y/y, as well as in Bihor County with 293 (+16.27 percent), Iasi County with 250 (-12.79 percent), Constanta county with 239 (+14.9) and Timis county (+5.53 percent). In June alone, 800 companies and sole traders entered insolvency.
By sector, the most insolvency cases were in retail and wholesale trade, as well as motorvehicle and motorcycle repairs.
Between January and June 2018, ONRC data shows that 9,618 firms suspended their activity, a 26.6 percent increase y/y, of which 1,254 only in July. 18,570 companies were dissolved, a 46.3 percent increase y/y.