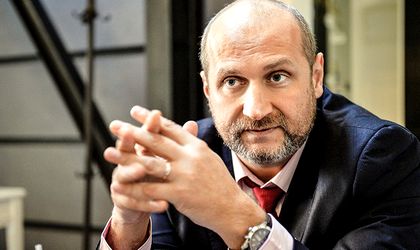 Farmec, the largest Romanian cosmetics manufacturer, ended the first half of 2018 with a turnover of RON 116 million (around EUR 25 million), a 10 percent growth from the same period of 2017.
The growth was sustained mostly by the 67 percent higher sales in the brand store network, as well as their online sales, which had a 16 percent increase compared to the first half of 2017.
"The very good results we obtained in the first half of the year validate our goal of being among the top players in the cosmetics sector. We are proud that through a coherent and solid strategy we manage to take the Romanian cosmetics production to another level. For our turnover growth this year, we're counting on the expansion of our brand store network, developing our innovative product portfolio, strengthening our share on the markets we've recently entered, expanding abroad as well as implementing our franchise project locally and internationally, which we're planning to do as soon as possible," said Mircea Turdean, Farmec's General Manager.
Since the beginning of 2018, Farmec has opened 3 Gerovital stores in Oradea, Cluj-Napoca and Constanta, reaching a 24-store network of Farmec and Gerovital stores nationally. Farmec is the first and only Romanian cosmetics maker to have its own brand stores network.
In terms of e-commerce, the growth is due to expanding the benefits and facilities offered to customers, as well as the access to a varied range of products as a result of launching new product lines and upgrading well-known lines. Online orders were placed both from inside and outside the country.