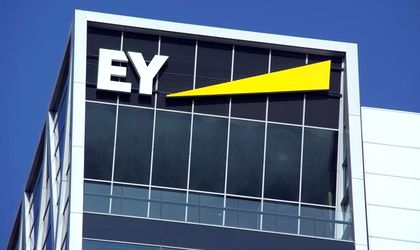 EY launches of GigNow, a hiring platform in Romania, that provides Romanian freelancers and the local independent talents with the opportunity to benefit from collaborations within global projects of EY or its clients.
GigNow is an online platform designed by EY as a virtual meeting space between the needs of specialized human resources employers and the top specialists available, capitalizing on the demand and supply process in the workforce, under the conditions currently dominated by maximum flexibility and adaptability. The EY GigNow platform provides independent specialists access to a diverse range of projects from business consulting, transaction assistance, insurance and tax assistance, as well as IT and business area related areas.
The GigNow Platform is an EY tool that responds to current labor market developments and the need for agility in the talent area by capitalizing on the benefits of technology-enabled facilities.
"In our field of services the value chain of human capital has already changed into a hybrid structure that includes constant interaction between full-time employees, near-shore or off-shore employees, external contractors, and technology processes. Generally, companies tend to become a flexible community of permanent employees and contractors temporarily involved in projects. Companies will hire the person who has the necessary skills at that time for that project. Age will no longer be a selection criterion when hiring, but takes into account the ideal skills for ongoing projects. We will see a reduction in the importance of higher education diplomas and an increase in the importance of diploma skills. We also anticipate a competition between companies to offer learning and development opportunities," said Bogdan Ion, country managing partner EY Romania and Moldova and COO for Central and South-Eastern Europe and the Central Asia Region.
The GigNow Platform is open to anyone interested in working on projects developed by EY or its customers either in the project country or at a distance, having the opportunity to contract a project, to cover a specific competence or to join company in a period of seasonal increase in workload. The duration of projects may vary from 3 to 12 months, with the possibility of hiring an independent specialist for a longer period.
To gain access to GigNow platform projects, candidates must register and submit their applications for open projects. The advantage of the platform is that it offers candidates both the option to choose their own contracts for which they want to apply and the opportunity to work with a dedicated recruitment team to identify the right projects.
"GigNow brings the flexibility and autonomy that today's people need. After the economic crisis of 2008, when some of the employees lost their jobs, most active people became freelancers. Meanwhile, technology, labor mobility and generational change have accentuated the phenomenon. In EY, it is already clear to us that when there is a need to manage a workflow, we do not automatically think about hiring, but we are considering a mix of options including: part-time, full-time, excellence, robots, contractors. The GigNow platform launched by us facilitates both transparency and agility in the interaction between the firm and contractors and aims to meet the need for ever more robust flexibility in the labor market. Companies that are still reserved to use other forms of collaboration need to take into account that the supplier-client relationship can co-exist alongside the employee-manager, sometimes with major productivity gains," said Andreea Mihnea, HR Director EY Romania and Moldova and South East Europe Talent Leader.
The GigNow platform now provides global access for top freelancers to top projects, with EY joining this initiative to organizations that support and promote work flexibility. At the same time, EY intends to identify talent resources that will connect them to the opportunities offered by platform projects.