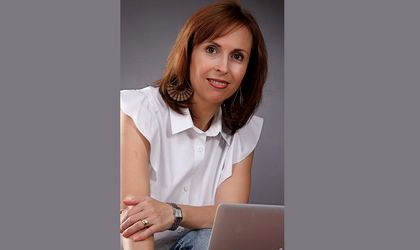 Romanian managers are certain that in 2021 the Romanian economy will grow beyond the level of 2019, and this year their companies will obtain higher turnovers than in 2019. These are the conclusions of an opinion barometer conducted among Romanian managers by EXEC-EDU, the leader of the executive education market, the top segment of the training market.
Thus, 63.6% of Romanian managers believe that in 2021 their companies' revenues will exceed those obtained in 2019. Also, 54.5% of respondents believe that in 2021 Romania's economy will grow above the 2019 level, while 27.3% believe that in the context of the pandemic the economic situation of our country will regress to the level of 2019.
"The pace of the pandemic has slowed down globally, but also locally, and Romanian managers are optimistic about the performance of their companies in 2021. It is not a coincidence that the respondents are EXEC-EDU graduates, who share a certain profile – they are efficient, agile, innovative leaders, who choose to keep learning, make decisions quickly and adapt to the new reality. The ability to adapt and reinvent is the source of their optimism.", says Oana Scarlat, CEO EXEC-EDU.
Asked about the economic consequences of the health crisis, 68% of managers believe that the coronavirus pandemic didn't have the same negative impact as the 2008-2009 crisis.
The high level of uncertainty in the pandemic required the adoption of a new management model in the company for 81.8% of those surveyed. For comparison, in the 2009 crisis only 50% of the managers surveyed changed their management model.
In terms of accelerating the process of digitisation in the economy during the health crisis, 81% of respondents say that in their companies processes were automated and digitized, while in the 2009 crisis only 9% of companies accelerated the process of digitization.
More than half (54.5%) of the respondents stated that the companies in which they work allocated training and development budgets for their management team last year, a double number to 22.7% in 2009.
Regarding remote work, 79.3% of managers say that companies will allow employees to work flexibly and partly remotely after the pandemic.
The EXEC-EDU survey, conducted in May, was answered by managers from industries such as retail, IT, oil and gas, gambling, education, FMCG, banking, agribusiness, courier, transport, consulting. Respondents hold middle management positions (55%), top management (32%), business owner (12%).
45.5% of respondents work in companies with turnovers bigger than 10 million euros, 18.2% work in companies with turnovers between 5-10 million euros, and 36.4% are in companies with turnovers smaller than 5 million euros.