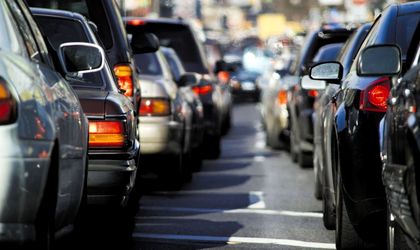 European Union commissioner for Internal Market, Industry, Entrepreneurship and SMEs Elzbieta Bienkowska said that diesel cars will completely disappear "in several years" and EU should prepare for a technological revolution in road transport, according to Bloomberg. She urged Romania and other Eastern European countries to increase recalls of old diesel vehicles, suspected of failing to meet nitrogen oxides (NOx) standards.
Bienkowska considers that the EU has had a "breakthrough moment" since German carmaker Volkswagen admitted in 2015 that it fitted diesel engines with software to cheat tests on smog-causing discharges of nitrogen oxides
"Diesel cars are finished. I think in several years they will completely disappear. This is the technology of the past," Bienkowska said in an interview.
According to EU commissioner, the auto-emissions scandal may help the EU gear up for a technological revolution in road transport.
Europe is seeking to retain leadership in the worldwide market for passenger cars in the face of competition from the US and China.
Electric-vehicle sales account for about 1.5 percent of all new registrations in EU, but experts estimate the share will rise to about 5 percent in 2021 and take off from 2025, according to Bloomberg.
EU policy to fight climate change may also play a role. A draft European Union regulation to tighten caps on car discharges of carbon dioxide offers incentives for automakers to shift to electric vehicles.
In the meantime, Bienkowska is stepping up legal threats against several EU countries for lax enforcement of the previously agreed European rules meant to ensure carmakers heed NOx limits.
On May 17, the European Commission decided to refer Hungary, Italy and Romania to the EU Court of Justice over persistently high levels of particulate matter.
"In the agglomeration of București, the daily limit values have been persistently exceeded, ever since the EU law became applicable to Romania, and in 2016 on 38 days," the EC said in a statement.
The Commission also referred France, Germany, and the United Kingdom to the Court of Justice of the EU for failure to respect limit values for nitrogen dioxide (NO2), and for failing to take appropriate measures to keep exceedance periods as short as possible.
Bienkowska is urging a number of EU member states in Eastern Europe to increase recalls of vehicles suspected of failing to meet NOx standards.
"We have member states like Romania, Slovakia and Poland where the recall rate is extremely low. (…) We don't want those parts of Europe to be full of old diesel cars," she said.
At present, eight member countries have mandatory recalls in place.