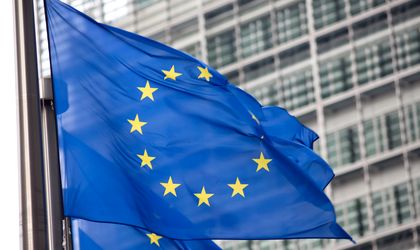 Romania is facing higher risks in the form of the deteriorating current account deficit and the increasing labor costs, while recent government decisions have increased risks in the financial sector and could negatively affect private investment, the European Commission states in its latest country report on Romania.
"Recent legislative initiatives risk threatening the normal functioning of the financial sector, including a law retroactively adopted by Parliament covering interest rates on mortgages, and an emergency government order imposing a tax on bank assets linked to interbank interest. Even more, measures targeting Pillar II pensions, also adopted by emergency ordinance, could significantly affect the development of capital markets, which are already very limited in Romania. The new risks for the banking sector, the weakening of institutional investors and the increasing lack of predictability of the policy-making process could also affect private investment," says the European Commission in the paper "European Semester – Winter Package: assessing the progress made by member states in meeting economic and social priorities.
According to the EC, these decisions could generate a reduction in available credit, fewer long-term investors and an unstable and unpredictable policy-making climate.
On the other hand, the European institution draws attention to the fact that Romania is facing increased risks in the form of a deterioration of the current account deficit and growing labor costs.
"The current account deficit has deepened since 2014, mainly due to the increase in the trade deficit. Despite the good export performance, the increase in imports exceeded that of exports. The repeated increases in the minimum wage and salaries in the public sector have pressured wage policies and cost competitiveness. However, continuing these trends implies possible competitiveness losses, leaving the economy vulnerable to external shocks," stresses the document.
According to the paper, government decisions on wages in the public sector and the minimum wage have played a major role in increasing the risks to cost competitiveness. Also, expansionary fiscal policy has limited the margin of maneuver to mitigate potential shocks.
"The persistence of these trends can cause further damage to the confidence of the economic players, may reduce the economy's ability to adapt to shocks that may occur at home or abroad and may affect the growing needs of the external finance economy as measured by the worsening of the deficit," shows the EC country report.
Public Finance minister Eugen Teodorovici told Agerpres earlier this month that he had asked the European Commission to include in its reports both the forecasts regarding the economies' evolutions and the final results registered by the European states. According to him, the publication of both forecasts and final data is important for both loan costs and rating when the variations are very high.