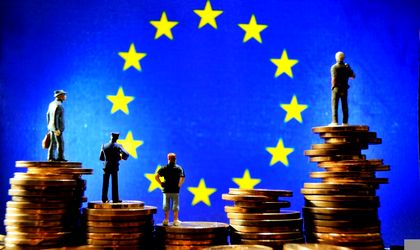 Startups and small and mid-sized enterprises (SMEs) in EU member states, including Romania, will be able to access EU funds totalling EUR 2 billion in 2019 and 2020, according to a press release by the European Commission.
As it wants to become a global champion in new markets based on innovation, the European Commission is creating a European Innovation Council (EIC) to turn Europe's scientific discoveries into businesses than can scale up faster. Currently in its pilot phase, the EIC will become a full-fledged reality from 2021 under the next EU research and innovation programme horizon Europe.
The EC launched the pilot phase of the EIC in 2017, with open competitions and face-to-face interviews to identify and fund Europe's most innovative startups and SMEs. Since then, 1,276 highly innovative projects have already benefitted from an overall funding of over EUR 730 million.
The Commission now announces important steps that will ramp up the remaining two years of the EIC pilot phase:
Over EUR 2 billion of funding in 2019-2020: covering the innovation chain: "pathfinder" projects to support advanced technologies from the research base (opens tomorrow); and "accelerator" funding to support startups and SMEs develop and scale up innovations to the stage where they can attract private investment (open in June). Under the "accelerator" funding companies will be able to access blended financing (grants and equity) of up to EUR 15 million.
The Commission will appoint 15 to 20 innovation leaders to an EIC Advisory Board to oversee the EIC pilot, prepare the future EIC, and champion the EIC globally. Innovators from across the ecosystem are invited to come forward by 10 May.
The Commission will recruit a first set of "programme managers" with leading expertise in new technologies to provide full-time, hands-on support for projects. The call for recruitment will be published shortly.
Also today, the Commission announces 68 additional startups and SMEs selected for an overall funding of EUR 120 million under the existing EIC pilot. The companies are for instance developing a blockchain-based online payment technology, new energy efficient screens and a solution to fight traffic noise (breakdown of beneficiaries per country and sector).
The European Innovation Council is part of a wider ecosystem that the EU is putting in place to give Europe's many entrepreneurs every opportunity to become world leading companies. Other initiatives include a Pan-European Venture Capital Funds-of-Funds programme (VentureEU), the Investment Plan for Europe (EFSI), the work of the European Institute for Innovation and Technology, the Capital Markets Union Action Plan to improve access to finance or the proposal for a Directive on business insolvency.