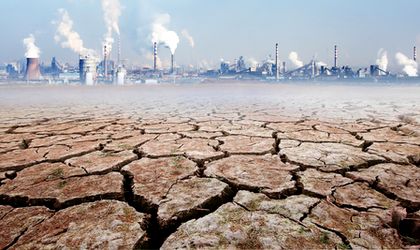 The Environmental Fund Administration (AFM) has carried out over 1,600 inspections in companies contributing to the environmental fund in the 2016-2018 period, having imposed fines with a total value of more than RON 214 million.  
Most of the fines were handed out in 2016, when there were 274 inspections and the value of fines reached RON 102.8 million. In 2017 it carried out 694 inspections, which resulted in fines of RON 42.12 million, while in 2018 653 inspections were conducted, with fines up to RON 70.23 million.
In the whole period, AFM checked the fulfilment of environmental obligations and legal targets for various players involved in waste management sector and imposed penalties as follows:
for territorial administration units across Romania – a total of RON 67.5 million (no mention of how many units were verified);
for Responsibility Transfer Organisatons (RTOs): RON 172.5 million, fines imposed due to the non-fulfillment of targets by producers who place packaging on the market;
for the economic operators who market packaged goods: RON 215.1 million.
The verified RTOs (responsibility transfer organizations) that were fined were Ecosmart Union, Eco Rom Ambalaje, Eco X, Ecologic 3R, Fepra International, Financiar Recycling, Rom Pack Management and Sota Group.
The pressure AFM puts on the environmental players seems bigger for the private sector, in which the summed up penalties for the latest 3 years was RON 387.6, while public authorities, which are the key to municipal waste management and to avoiding the risk of infringement for the country, had fines that were 5.74 times lower.