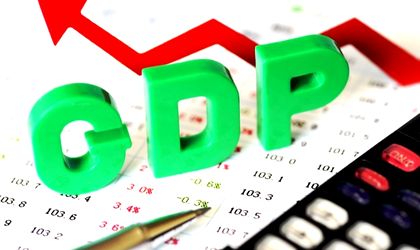 Romania's economic growth slows down this year despite still robust consumer spending as the key-manufacturing sector drops mainly due to lower external demand and weaker competitiveness, expanding the already worrying external deficits and increasing the need for painful corrections.
The gross domestic product (GDP) rose by 4.4 percent year-on-year and by 1 percent quarter-on-quarter in the second quarter of this year, exceeding expectations – but below the rate registered in the first quarter, of 5 percent.
Analysts are already detecting some worrying trends.
"The lagged effects from eurozone slowdown are already visible in the trade sector. Agriculture and construction are now more like green shoots rather than pillars of growth," ING Bank analysts said in a research note.
"With no fiscal headroom and structural reforms, which could unleash some growth potential are not on the agenda in election years. So, the risk is that the economy could slow down more significantly in the quarters ahead," they added.
The main subject of concern is the manufacturing sector, which registered a steep contraction in Q2 2019.
Official data showed that industrial production fell by 1 percent m/m and by 4.1 percent y/y in June according to seasonally-adjusted data.
"June was the third month in a row with negative industrial production in y/y terms and the pace of the decline intensified," Eugen Sinca, economist at BCR, said in a recent report.
These data "suggest both competitiveness issues faced by local manufacturing sector (rising salary costs, infrastructure bottlenecks) and weak external demand from European partners," he added.
This weak performance of the local manufacturing sector is associated with declining exports and soaring trade and current account deficits.
In June, Romania's exports of goods dropped by 5.5 percent to EUR 5.56 billion – the first decline since July 2016 – and were largely exceeded by imports which declined by 6.9 percent to EUR 6.69 billion.
In the same time, Romania's current account balance of payment registered a deficit of EUR 5.1 billion in the first half of this year, up 38.1 percent compared to H1 2018, while the foreign direct investment (FDI) amounted only EUR 2.3 billion, covering less than half of the external gap.
The government still bets on a GDP growth rate of 5.5 percent, considered unrealistic by both independent experts and foreign financial institutions.