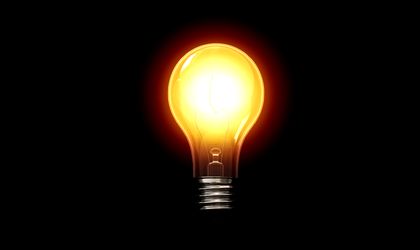 Romanian businesses have significantly reduced their electricity consumption this year, a situation that could be related to higher prices in the market due to output disturbances and rising costly imports.
Local companies reduced consumption of electric energy by 5 percent in the first four months of this year, to 14.4 TWh, while the total national consumption declined by 1 percent to 18.9 TWh, according to the National Institute of Statistics (INS).
But public lighting consumption rose by 7.2 percent in the same period and households' electricity consumption surged by 14.7 percent mainly due to harsher weather during the first months of this year.
In the first four months of this year, Romania has become a net electricity importer as it relied on large imports to ensure the power needed by its businesses and households.
The official statistics body said that Romania imported 1,411.9 million kWh in January-April and exported only 1,180.3 million kWh and the electricity balance of the country was on the deficit.
Electricity export halved (-50.4 percent) in the first 4 months of this year while import rose by 74.1 percent.
This import reliance was due to a slump in power output, by 9.6 percent compared with January-April 2018.
Romania was during a long period of time an electricity exporter into the region as its Communist regime-built power industry was large and diversified.
But a recent BR Analysis showed that the situation is about to change this year due to lack of investment, poor management and bad regulations.
Last year, Romania was still an electricity exporter but the amount of exports was much smaller than in the previous years.
But electricity export declined by 16.3 percent last year compared with 2017 following a decline of 24 percent in 2017 and a reduction of 18 percent in 2016.
Compared with 2015, Romania's electricity export halved last year – and this worsened the country's trade deficit.
This year the situation worsened because during last winter Romania had to import energy to cover the demand in the peak hours – and even at normal consumption.