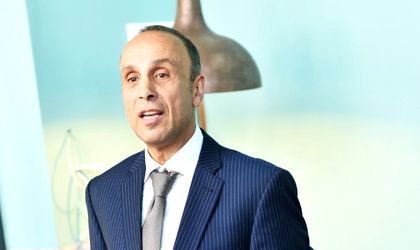 Monza Group and Enayati Group have signed a strategic partnership for the development of Revera Medical City, the largest private medical project in Romania, with an EUR 50 million investment. Revera Medical City will have a premium medical care unit, a residential center for the elderly, and a hospital dedicated to oncology and recovery.
Monza Oncology Hospital will occupy the first of three buildings to be developed on the Revera Medical City platform. The hospital will provide a medical center dedicated to oncology and oncology rehabilitation, a radiotherapy center, a medical imaging center, an interventional cardiology center, a multidisciplinary clinic and a medical laboratory.
"More than 400 employees will be able to work in Revera Medical City, a project that will respond to existing gaps in the medical market in Romania. I am happy with the partnership signed with the De Salvo family with the Monza Group, a meeting between two entrepreneurial groups with complementary principles and values ​​that provide me with the guarantee of a fair, sustainable and professional partnership, " Wargha Enayati, initiator of the project, states.
Revera Medical City is an integrated medical complex with an area of ​​35,000 sqm located in Bucharest. The medical project is designed specifically for the elderly, but it addresses the Oncology Hospital Monza issues for any age group, serving the Bucharest area and neighboring counties.
The partnership signed by Wargha Enayati, president of the Enayati Group and Massimo De Salvo, president of the Monza Group, is the first step in launching this project that besides medical excellence, state-of-the-art facilities, special facilities will become a medical HUB .