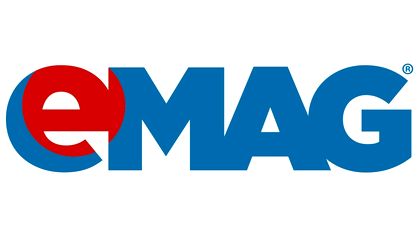 eMag, the biggest online retailer in Romania, ended last year with a turnover of RON 4.06 billion, up 30 percent compared to 2016. The turnover in Romania was RON 2.58 billion and registered profit, not losses, albeit "marginal", according to Iulian Stanciu, CEO.
The company invested EUR 63 million last year in four main directions in order to support rapid development as a regional ecommerce hub: employees (EUR 2 million), logistics (EUR 10 million), technology (EUR 27 million) and international development (EUR 24 million). In 2018, eMAG is investing over EUR 120 million euros, including in the new logistics center.
Turnover in Romania increased by 28% compared to the previous year, to RON 2.58 billion lei, while the number of customers in the four countries where eMag sales had increased to 7.57 million. Traffic and volumes have also grown steadily, both on desktop and mobile, where the eMAG application has reached a record number of more than 1.1 million installations.
"The number of customers and the turnover are a result of the long-term investment we have made in technology. We are at a time when eCommerce is growing at an accelerated pace globally and locally. We rely on technology, our team and we will continue to invest in Romanian innovation: here we have the people, here we created the intellectual property and services that are a model for the other countries," said Stanciu.
 Over 10,000 publishers in eMAG Marketplace
At a pace of 800 new integrated seedlings each month, eMAG Marketplace grew rapidly by 201 percent between January 2017 and May 2018, and now reunites over 10,000 producers and sellers in Romania. At present, 50 percent of the products sold on eMAG come from Marketplace's offer.
To help the sellers achieve better results, two new services will be launched by the end of the year: eMAG Ads (eMAG platform) and eMAG Academy (webinars, trainings and conferences to help designers improve their strategy and performance).
In the eMAG offer, there are over 3.4 million products in stock. In 2017, the most growing categories were mobile phones, large and small home appliances, TVs, gadgets, toys, and car products, but this year's top is changing as a result of the increase in online shopping.
In 2018, a great potential for growth has products in the fashion, sports, personal care and cosmetics and DIY, furniture and decorations.
New services
For the second half of the year, eMAG has prepared a number of new services that will enhance the online shopping experience. So, starting June 25th customers in Bucharest and Ilfov will be able to order until 24:00 with delivery the next day, including Saturdays and Sundays. From July 2, eMAG introduces a fast delivery service for the seaside area. Thus, orders with delivery on the seaside will be placed on the same day (if the order is placed until 12:00) and delivered the next day (if placed until 24:00).
From August, delivery in 6 hourly intervals between 09:00 and 21:00: eMAG will extend delivery service on the same day in Bucharest and Ilfov County, offering 6 intervals of two hours, from 3 intervals for three hours now. Customers will be able to place the order up to 1h30 'before the desired delivery time, and the service will be available on weekends. Starting in October, eMAG customers will be able to buy their prepaid cards or feed their prepaid phone accounts.