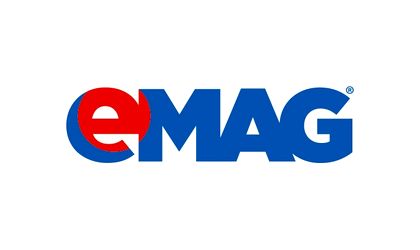 eMAG Hungary and Extreme Digital, the two leading Hungarian online marketers, have announced their merger, giving birth to one of the leading e-commerce companies in Central and Eastern Europe, which will be able to compete with the biggest online retailers. Their goal is to reach sales of EUR 1 billion in the coming years.
"This partnership is a recognition of the scalability and quality of eMAG technologies that have been developed over the past ten years. We are confident that eMAG's development in the region will intensify as a result of this merger, creating the premises for expansion in countries where Extreme Digital is already active," said Iulian Stanciu, eMAG CEO. "Extreme Digital was founded in 2001 by Balázs Várkonyi and Gyula Kelemen, the most powerful technology entrepreneurs in Hungary. Their experience, along with eMAG's technology and know-how, will help us build the largest local technology company with a target of one billion euros in six years."
Following the merger, eMAG Romania will become the majority shareholder of the new entity, with 52 percent of the shares, the remaining 48 percent returning to Extreme Digital shareholders. Completion of the transaction is subject to the agreement of the competition authorities.
Balázs Várkonyi, as CEO, and Gyula Kelemen as CFO, along with Catalin Diz, the current Country Manager of eMAG Hungary, will head the new company based in Budapest. The technology used in Hungary and in five new countries (Czech Republic, Slovakia, Slovenia, Croatia and Austria) will be developed by eMAG.
For Marketplace partners, eMAG thus becomes a gateway to business scaling and internationalization, while for Hungarian customers it translates into more benefits: access to more products, better prices, greater convenience through delivery services and return to high standards.
Extreme Digital is an important player on the Hungarian retail market, which uses a hybrid business model combining online and offline marketing. This way, customers can get offline products they have ordered online in their 16 stores.