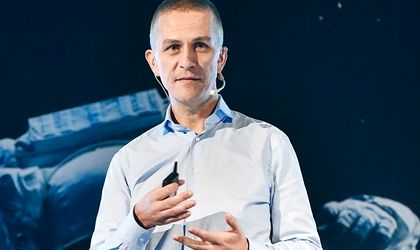 eMAG Romania's sales reached RON 3.17 billion in 2018, up 23 percent compared to the previous year, while Dante, the group that covers businesses in Romania, including Fashion Days, Bulgaria and Hungary, reached RON 4.24 billion, up 28 percent. For the entire eMAG Group, the turnover was RON 4.77 billion, up 17.5 percent, reaching the EUR 1 billion mark, as announced by Iulian Stanciu, the CEO of the group.
The retailer also reached 9.44 million clients, of which 4.97 million were in Romania, 1.31 million in Bulgaria, 1.86 million in Hungary and 1.3 million in Poland. The number of new clients added last year was 1.86 million, half of which were in Romania.
"Two months ago we announced the fusion with Extreme Digital from Hungary, on which we're hoping to get the approval of Hungarian institutions in a couple of months. Expanding in Hungary and other countries is an opportunity for Romanian sellers to find new markets. We hope to reach EUR 1 billion in sales in Hungary in 6 years," said Iulian Stanciu.
eMAG has reached 9 countries after adding Croatia, Slovenia, Czech Republic and Slovakia, and will focus on developing these markets in the coming years.
"eMAG is among the few Romanian multi-national companies. We've expanded the business from Romania, where we have our headquarters, but the brand is Romanian and all the technology we develop is made here," says Stanciu, pointing out that Romania has become an e-commerce hub for the region.
In 2018 eMAG invested EUR 141 million in different areas. About EUR 76 million were put in the new warehouse and logistics center, EUR 30 million in technology development and EUR 33 million in the international expansion. Moreover, over EUR 2 million were invested in employees' career development and training.
"In the next 5 years we plan to invest EUR 150 million in technology as it is the main driver for the company's development and profitability," says Stanciu.
On the Marketplace platform, 5.7 million products are listed from 16,350 sellers. The Marketplace accounts for 52 percent of eMAG's sales volume and 32 percent of the value. The goal, as announced by Iulian Stanciu, is to reach 40,000 sellers in 2020, as it is launching new support services for them.
The company will also expand the number of lockers, from 60 today to 300 by October 2019. The lockers are self-service boxes from which customers can pick-up their orders. Also, the partnership with Posta Romana will expand with 133 new pick-up locations for eMAG orders.
The company supports its investments through profits made in Romania, through bank loans and through the financing provided by its main shareholder, Naspers.
"Naspers has invested about USD 250 million in Romania so far. And all the profit we make from our Romania operations goes to investments," says Stanciu.