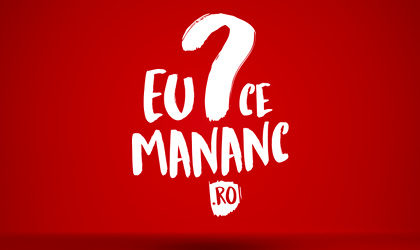 Online retailer eMAG has acquired a 54 percent stake in food delivery app EuCeMananc, launched in 2014 in Timisoara and currently active in 18 Romanian cities.
The transaction aims to accelerate the app's development by increasing the number of partner restaurants. Customers will also enjoy quicker delivery services with the help of eMAG's technology, as well as a better navigation and buying experience.
"The most important investment was our time. Out of passion for what we were doing, a lot of work and time invested in a project, we've managed to create a business that's currently the leader of the Timisoara and west Romanian market We are happy about this strategic partnership that will help us grow the business at an accelerated pace and follow through on the plans we started working on many years ago. It is a very competitive market, but this is a good thing for users of food delivery platforms in Romania. Through eMAG's investment, we also obtained recognition for the work done by the EuCeMananc team and partners so far," said Alin Serban, the CEO of EuCeMananc.
The founders of EuCeMananc, who will continue to lead its development, are CEO Alin Serban, COO Mihai Brenda, and CTO Laurentiu Duta.
"By combining the enthusiasm and experience of the entrepreneurs leading EuCeMananc with the support eMAG can offer, we can develop very good services for customers: a large number of restaurants, a simple ordering process, and fast delivery. This delivery method will develop greatly, as more and more customers are ordering food online, and we want to help EuCeMananc become a quality leader on this segment," said Iulian Stanciu, the CEO of eMAG.
The app is available on both desktop and mobile (iOS and Android). It includes offers from over 600 restaurants in 18 cities including Bucharest, Timisoara, Oradea, Arad, Brasov, and Iasi.