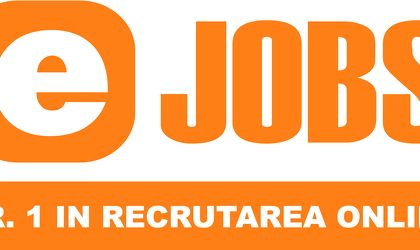 eJobs, the online recruitment platform part of Ringier Romania, ended 2018 with a turnover of EUR 9.6 million, up 20 percent over the previous year. For the third consecutive year, the company remains the industry leader, with a market share of over 50 percent and a base that exceeded the threshold of 4 million candidates.
The main growth engine of last year was job listings, eJobs registering over 100,000 ad posts posted and more than 9 million applications from candidates.
"Last year was one in which we have grown considerably in core business, but we have expanded on related lines from the HR World event line to projects dedicated to certain categories of candidates such as First Job or the short line of professional counseling for undigested candidates. At the same time, we brought in Romania the first salary comparator in the market, Paylab and we continued to offer employer branding services. At this point, who does not go beyond the point where he is just an online recruitment platform, can no longer be competitive and attractive neither to candidates nor to clients," says Bogdan Badea, eJobs Romania CEO.
2019 will continue in the same line, as eJobs launches two major major projects that start this spring: the IT Academy and the Employer Branding Academy.
"There are two projects that we have brought to Romania as partners of Coders Lab in Poland for the Academia de IT, Universum Global, Sweden, for the Employer Branding Academy. The first is for those who want an IT career, regardless of their age or professional experience, and the second is for HR or Marketing specialists who want to over-specialize in Employer Branding and get a certification in this sense," added Badea.
For both, the courses will be held by specialists in the field, experienced people and connected to the rigors that today's two sectors require.
"There are two areas that need specialists, and beyond that there are a lot of candidates who want to work in IT or Employer Branding, attracted by either the idea of ​​big wages or the fact that, like the branding employer, that it is a new field in which companies have started to invest a lot and which, therefore, has begun and develops rapidly," says Bogdan Badea.
For 2019, eJobs is targeting a 30 percent growth in turnover. An important contribution to this growth will have both the business lines launched last year, the two Academies and the Masterclass line launched this year.