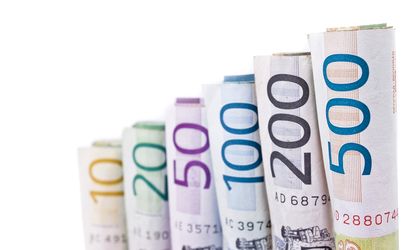 The European Investment Fund (EIF) and ProCredit Group have announced that they would provide an additional EUR 800 million to innovative small and medium-sized companies (SMEs), bringing a total of EUR 1.62 billion to companies in eleven countries: Albania, Bosnia and Herzegovina, Bulgaria, Georgia, Germany, Greece, Moldova, the Republic of North Macedonia, Romania, Serbia and Ukraine.
The EIF-backed financing is now available through ProCredit banks in South Eastern and Eastern Europe and targets companies using new technologies and producing new products in one of the eleven countries where the facility is available.
To date, agreements with ProCredit have already supported around 2,000 innovative SMEs, predominantly in manufacturing and wholesale and retail trade, and many more should be financed in the coming years.
These agreements were signed under the European Commission's InnovFin initiative, backed by the EU's research and innovation programme Horizon 2020.
"Two years after we announced EUR 820 million for SMEs in eleven countries, the European Investment Fund and ProCredit are doubling their financial support, meaning EUR 1.62 billion is now available in financing for small and medium sized companies across these countries. This continued and increased level of support from the EU will make a tangible difference to thousands of people with innovative business ideas in need of a financing, adding to the 2,000 SMEs that have already benefited from this scheme," said European Commission Vice-President Jyrki Katainen, responsible for Jobs, Growth, Investment and Competitiveness.
The InnovFin initiative enables participating banks to provide loans to innovative companies with the support of a guarantee provided by the EIF. The agreements signed in EU Member State countries were made possible by the support of the European Fund for Strategic Investments (EFSI). The EFSI is the central pillar of the European Commission's Investment Plan for Europe, also known as the "Juncker Plan".
"We are delighted that InnovFin SME guarantee agreements with the ProCredit banks are yielding such positive results. ProCredit's well-established distribution network, combined with its SME lending expertise, ensures that EC-backed loans can be rapidly deployed across the eleven territories. These transactions will help companies to access this EU backed finance, in order to drive forward an innovation agenda across Europe," added EIF Chief Executive Pier Luigi Gilibert.