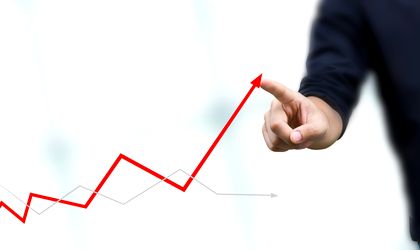 Efficiency, attracting and retaining key people are the top priorities of this period and of 2022 at the top of the big companies active in Romania. Also, investments in the development of the "mindset" component (the right mentality for performance and achieving goals) will become increasingly important in large organizations.
At the same time, companies will begin to measure a new performance indicator: Return on Learning and, especially, the results obtained from the learning / development activities. These are some of the main conclusions of the "Insights from the Top" survey conducted by the Executive Search and Organizational
Thus, over 55% of respondents also indicated efficiency, optimization of resources and performance and digitization, as well as the identification of appropriate human resources according to the objectives as the most important priorities during this period. The following places among the companies' priorities were the observation of the evolutions of the Covid-19 pandemic (39.5%), management of the unpredictable (30.2%) and the cultural transformation at the level of organizations (27.9%).
The "mindset" component (having the right mindset for obtaining performance and achieving goals) is increasingly important among the priorities of top managers. 65% of respondents indicated this as the main concern in the next period, while 44% of the answers indicated attracting and retaining the right talents and 35% answered that they focus on improving team cohesion.
Regarding the measurement of companies' performance, the financial indicators remain the main measuring instruments (eg EBITDA, ROA, ROE, etc.), most respondents indicating these indicators, However, more and more executives analyze the new Return on Learning indicator, which is directly correlated with financial performance indicators. Customer satisfaction, employee retention rate on roles, mentoring or cascading components of top-level capabilities on subordinate hierarchical roles were indicated by the surveyed executives as indicators that demonstrate the rate of learning / acquisition and application of new skills learned in training programs, coaching or other organizational development programs.
"Top managers will need more and more clarity and calm. These can be achieved through a balanced lifestyle, a highly structured mind training – through specific methods, based on neuroscience – but also by adopting a nutrition program as personalized as possible. Occasional walks or sports are very useful, but they do not replace the necessary mental training every day. Just as we train our arms in order to be able to support heavy weights in them, it is also necessary to train our mind in order to manage the repeated stress we face," says Radu Manolescu, founder of K.M.Trust & Partners.
The study was concluded by K.M.Trust & Partners at the end of November 2021 among the largest companies active in Romania, with a cumulated turnover of over 20 billion euros annually, employing more than 2 million people on the Romanian market alone. The respondents are active in sectors such as IT&C, health, financial services, telecom industry, production, retail, energy, logistics and distribution, automotive, agriculture, etc.