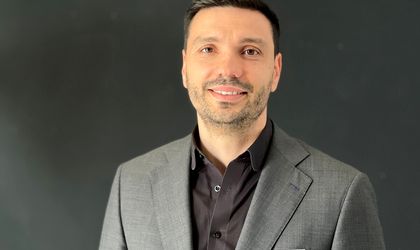 During November 11-13, in which the most intense Black Friday 2022 campaigns took place, online stores registered almost 21 million euros in revenues, slightly increasing by 1.5% compared to the similar period of last year, according to data from Limitless Agency, one of the largest online marketing agencies in Romania. At the same time, the biggest order on Black Friday was a TV that costs 148,731 euros.
According to Limitless Agency, which analysed the data of 568 online stores, on the most intense days of the Black Friday 2022 edition, online stores reported an increase of between 5% and 10% in total sales. Thus, revenues are higher by 1.5% (nearly 21 million euros), the number of orders higher by 3% (150,499 orders), the average income per user higher by 6.2% (2 euros) and the conversion rate higher by 1% (to 2.4%). Decreases were recorded regarding the average order – by 2% (to 126 euros), the number of users – by 3% (5 million users) and the number of sessions in eshops – by 5% (to 7.6 million sessions).
Top industries with the highest revenues during Black Friday weekend 2022 vs 2021:
IT & C: 16 million euros, down 1.4%
Fashion: 1.8 million euros, up 8.5%
Home & Garden: 700,000 euros, up 30.5%
Car: 694,000 euros, up 19.7%
Bookstore: 260,000 euros, down 3.2%
Beauty: 195,000 euros, up 163.3%
Baby: 172,000 euros, up 31.7%
Jewellery: 142,000 euros, down 21.6%
Pharma: 138,000 euros, up 59.5%
Food: 136,000 euros, down 14.6%
"This year's Black Friday edition was much more expected by end consumers compared to previous editions, according to our internal analysis. Thus, the increase in sales on Black Friday was generated by people choosing to save against inflation, buying at substantial discounts compared to a normal day. For example, there were orders for up to 45 pairs of shoes, which is an indicator of the fact that this year's edition of Black Friday was the best time for Romanians to fulfil their needs, but also to purchase less accessible products at much lower prices than in a period without promotions", explains Daniel Slăvenie, CEO & Partner Limitless Agency.
At the same time, in the period November 1-13, compared to the similar period last year, there were increases in the average order – by almost 4% (to almost 116 euros/order) and the average income per user – by 6% (to 1, 68 euros). At the same time, the number of orders decreased – by 10% (over 382,000 orders), revenues – by 7.6% (44.3 million euros), the number of users – by 3% (almost 17 million users), the number of sessions in eshops – by 2.8% (over 24 million sessions) and conversion rate – by 2.6% (to 2.05%).
Analysis of Limitless Agency shows that the industries with the highest sales are:
IT&C: 32 million euros, down 11.8%
Fashion: almost 4.5 million euros, up 9.4%
Car: 1.6 million euros, down 6.9%
Home & Garden: 1.5 million euros, up 24.7%
Bookstore: 535,000 euros, down 10%
Jewellery: 485,000 euros, up 10.4%
Food: 462,000 euros, down 0.6%
Baby: over 417,000 euros, up 68.3%
Beauty: almost 407,000 euros, down 23.1%
Pharma: 367,000 euros, up 19.5%
Last year, 26% of users shopped in the week before Black Friday, 32% shopped during Black Friday weekend, and 42% shopped on Black Friday. In 2022, only 13% of consumers make spontaneous purchases, down from 36% in 2021, and for 46% of online shoppers, price is the main criterion in the purchase decision.
In recent years, the e-commerce market in Romania has grown rapidly, reaching 7 billion euros in 2022, with an estimated increase of 13% compared to last year. The biggest increase was in 2020, of 30%, in the context of pandemic restrictions, when consumers were forced to buy online.
In addition, unlike other markets, in Romania the level of loyalty is higher, with 76% of Romanian consumers preferring to place orders in one or several online stores and only 45% interested in buying from a new retailer, decreasing from 52% in 2021.