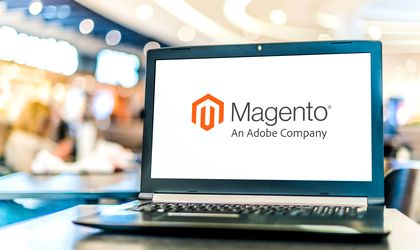 In today's fast-paced eCommerce landscape, every online store owner aims to boost their sales and outperform the competition.
In 2023, Magento 2 remains a top choice for online retailers, thanks to its customizable and flexible nature.
One of the best ways to optimize your Magento 2 store and increase sales is by using quality third-party extensions.
In this article, we will explore the top Magento 2 extensions that can help you maximize your online sales and take your business to new heights.
Mageworx Reward Points
Magento 2 Loyalty Program extension from Mageworx opens our list as it helps incentivize your customers to return to your site and make repeat purchases.
Here are the top features of Mageworx's Reward Points extension:
Customizable rewards program. The extension allows you to set up a rewards program that is tailored to your unique business needs. You can set the rules for earning and redeeming points, as well as the value of each point.
Automatic points calculation. The extension automatically calculates and tracks points based on your rules, so you can focus on growing your business.
Flexible redemption options. Your customers can redeem their points for a variety of rewards, including discounts on future purchases, free shipping, or even exclusive access to products or services.
Points expiration. To keep customers engaged, Mageworx's Reward Points extension allows you to set an expiration date for points. This encourages customers to make purchases sooner rather than later, and helps prevent a backlog of unused points.
Email notifications. The extension automatically sends email notifications to customers when they earn or redeem points. This keeps customers informed and engaged with your rewards program, and encourages them to continue shopping with you.
Comprehensive reports. The extension comes with detailed reports that help you track the effectiveness of your rewards program. You can see how many points have been earned and redeemed, as well as which customers are the most active. This information can help you make informed decisions about how to improve your rewards program and drive more sales.
Aheadworks Follow Up Email
As an eCommerce business owner, you know how important it is to keep your customers engaged with your brand. One of the best ways to do this is through email marketing, but sending the same generic email to all your customers isn't going to cut it. That's where the Aheadworks Follow Up Email extension comes in.
Here are the top features of this extension that make it a must-have:
Automated follow-up emails: The module enables you to create automated follow-up emails that are triggered by specific actions or events, such as abandoned carts, new customer registrations, or order confirmations. This means you can easily send targeted messages to customers at the right time, without having to manually send each email.
Personalized content: The extension allows you to create personalized content for each email, including product recommendations, special offers, and personalized greetings. This helps you to create a more engaging and meaningful email experience for your customers, increasing the likelihood of conversion.
Dynamic variables: The extension supports dynamic variables, which means you can insert variables into your emails that will automatically populate with customer-specific data, such as their name, order history, or previous purchases. This creates a more personalized experience for your customers and makes them feel valued.
A/B testing: The module allows you to perform A/B testing to see which emails are most effective. This allows you to optimize your email campaigns for maximum engagement and conversion rates.
Advanced targeting: The extension allows you to create highly targeted email campaigns based on customer behavior, demographics, and preferences. This means you can send the right message to the right person, increasing the likelihood of conversion.
Amasty Product Labels
Product labels are a great way to draw attention to special offers, discounts, and other promotions.
The Amasty Product Labels extension allows you to create eye-catching labels that can be applied to any product in your store.
Here are the primary features of this extension that will help you take your marketing game to the next level.
Customizable templates. Amasty Product Labels extension comes with a wide range of customizable templates that you can use to create product labels. You can choose from a variety of shapes, sizes, and colors to match your branding and style.
Rule-based labels. The extension allows you to create rule-based labels, which means you can set specific conditions for when a label should be displayed.
For example, you can create a label that shows when a product is on sale or when the stock is running low.
Display on different pages. With the module, you can choose where to display your labels. You can display labels on category pages, search pages, product pages, or any other page you want. This feature helps you highlight your products' unique selling points and grab your customers' attention.
Multiple Labels. The extension allows you to create multiple labels for each product, giving you more flexibility and control over your labeling strategy. You can create labels for different seasons, events, promotions, or any other criteria you want.
Mageplaza Free Shipping Bar
One of the most effective shopping incentives is free shipping, but how do you let your customers know that you offer it? By displaying a free shipping bar on your website.
The module comes with the following features:
Customizable bar design. The extension offers a range of pre-designed templates that you can customize to match your brand's style and color scheme. You can choose from different fonts, backgrounds, and animations to create a bar that matches your website's design.
Multiple bar locations. The extension allows you to place the free shipping bar in multiple locations on your website, including the header, footer, or product pages.
Customizable message. You can customize the message that appears on the free shipping bar, so you can promote your offer in a way that resonates with your customers. You can also use the message to create a sense of urgency, encouraging customers to take advantage of the offer before it expires.
Advanced targeting. The extension allows you to target specific customer groups based on their location, cart value, or other criteria. This means you can display the free shipping bar to customers who are most likely to take advantage of the offer, increasing the likelihood of conversion.
In conclusion,
With the right extensions, you can take your sales to the next level and achieve your goals in 2023.
The top five Magento 2 extensions we've discussed in this article can help you double your sales by improving UX, building customer loyalty, optimizing your store for search engines, and much more.
However, it's important to remember that success in eCommerce is not just about technology. 
You also need to have a solid marketing strategy, great products, and excellent customer service. By combining the right tools and tactics, you can create a winning formula for your online store and take advantage of the many opportunities that the eCommerce market has to offer.
Photo: Dreamstime.com