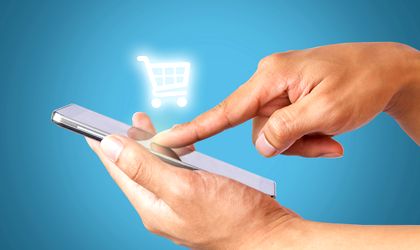 It is safe to say that e-commerce has transformed the way we think about shopping. It gave us the freedom to buy things whenever we want, without having to interact with any people along the way. And it just keeps developing and increasing its possibilities!
One of the things that is helping to fuel that growth are payment solutions. It is safe to say that in today's day and age, they have become flexible, convenient, and quick. If you invest in the right ones, you can really add to any customer's shopping experience.
In case you want to learn more about how payment solutions are helping e-commerce grow and prosper, read on! In our article, you will find a list of benefits of modern payment solutions, both for customers and for e-commerce merchants.
Provide a Seamless Shopping Experience
When customers are looking for a smooth and streamlined shopping experience, payment solutions can help you deliver just that. A lot of people are now used to the convenience of online shopping and expect the same level of simplicity when it comes to payments.
With payment solutions such as debit card processing Payment Savvy, you can ensure that your customers have a seamless checkout process without any hiccups. This way, they will be more likely to complete their purchase and come back for more in the future.
Boost Sales
If you want to increase your sales, payment solutions can help you with that as well. By offering a wide range of payment options, you can make sure that there is something for everyone. Otherwise, you might lose out on potential customers who would rather go to any other store that offers payments in the most convenient way for them.
By offering multiple payment options, such as debit cards or mobile payments, you can ensure that you are not missing out on any sales. On top of that, using the preferred payment method will allow for faster checkouts, which can further increase your conversion rate. Think about an impulse buy that is abandoned at the last second just because the customer does not have their preferred payment method available. That is something you definitely want to avoid.
Increase Security
Payment solutions can also help you increase the security of your store. By using a secure payment gateway, you can make sure that all of your customers' data is safe and sound. In addition, by doing so, you often don't have to handle the data yourself, meaning that you are less likely to make a mistake and expose it.
Though you don't have to take the extra measures required to protect the data yourself, you should not neglect your own security either. The flexibility that payment solutions offer can also help you stay compliant with the latest security standards, such as PCI DSS.
Go Global
To take your business to the next level, you need to start thinking about going global. Many payment solutions can help you do just that by offering multiple languages and currencies. This way, you can make sure that your customers from around the world can shop in your store without any issues.
Apart from that, some payment processing services work with multiple banks from all around the world. This way, you can offer your services in the countries which your provider supports, allowing you to enter foreign markets and expand your client base.
Allow for Automated Payments
Although most of your customers will prefer to pay for their purchases immediately, some might want to spread the cost over time. This is where automated payments come in handy. With this feature, you can charge your customers on a regular basis, without having to do anything yourself.
This can be a great way to cover subscription-based services or products that need to be replenished regularly. All your customers have to do is provide their payment information once, and they will be automatically charged in the future, according to the schedule that you have set.
Save Time
Lastly, by using modern payment processors, you can save a significant amount of time. Imagine having to process each and every payment that comes in manually. Not only would that take a lot of time, but it would also be prone to errors, not to mention how tedious it would be.
With the right payment solution in place, you can automate most of the process and focus on other, more important tasks. This way, you can save time, which you can use to grow your business in other ways.
Final Thoughts
To sum up, modern payment solutions have many benefits, both for customers and e-commerce merchants. By offering a smooth and streamlined shopping experience, you can increase your sales and boost your conversion rate. In addition, you can use payment solutions to increase the security of your store and enter foreign markets.
Needless to say, with so many benefits, it is definitely worth investing in a modern payment solution. Now, all that is left for you to do is choose the right one for your business and start reaping the rewards!