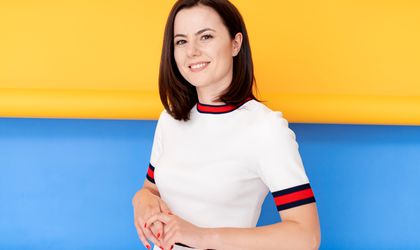 Optimized Agency presents the balance of e-commerce trends noted in 2020 that will stabilize and develop in 2021. Regardless of this year's events two important announcements that will define shopping in the coming years were released: WhatsApp and Instagram have been updated with the tools needed for both retailers and consumers to facilitate purchases directly from the app.
The most important event in 2020 was the medical crisis whose effects were seen directly in trade. Optimized notes two key trends that will continue to grow and accelerate in 2021: the demand for a wider range of products and the mixture of online and offline retail presence. In the first case, in 2020, consumers ordered online more food and house cleaning, hygiene and essentials products. In the second case HoReCa, players and entrepreneurs in the field of ​​niche products stores were forced to adapt to the online environment and change the channel through which they have direct contact with customers.
In 2021, there an increase is expected to be in the marketplace area, where small retailers will list their products once they are listed on their own platforms. In this context, there will be an increase in interest both for better performing e-commerce platforms, optimized for mobile and web purchases, and for automation and fulfillment solutions. One of the customers requirements, in 2020 and previous years, was to precisely know when the package ordered online arrives and to be able to track the order from the time it is placed until it is delivered. Thus, the investment in CRM (Customer Relationship Management) solutions and in logistics partnerships will prove to be as important as the product offer.
Regarding the web platform provided by retailers to users, it is important that it provides all the essential information, is optimized from an SEO point of view and meets the following criteria: speed, simplicity and ease of use. As more and more players in traditional commerce migrate to online, it will be important for each retailer to present their offer as efficiently as possible and to retain their customers.
Categories that have grown in 2020 and the trend will continue in 2021
Food and personal or household hygiene products were two star categories this year. At the same time, in 2020, the demand for equipment, accessories and courses in the field of ​​fitness and cooking has considerably increased. Optimized also noticed a growing interest in products from the home & deco area. Consumers' interest in investing money in increasing the comfort of their home will remain at significant levels next year.
In terms of market adaptation, the conditions in 2020 have led to a new requirement: video call to interact with a store representative or to check the product. This option has proved its worth this year, but can be developed for the future. The option to initiate a video call can be easily integrated into both the retailer's web platform and the application (if any). At the same time, already established platforms can be used, such as Zoom, Meet or WhatsApp.
In this context, retailers can consider online livestream events to make their new product ranges known, to present certain products or to interact directly with customers. This tool can be very useful especially for the retailers who already have a showroom and need to move it to the online environment. At the same time, in the home & deco area, it can be developed as a tool for consumers to discover new ideas for using the products.
Optimized points out that 2020 has shown us is the fact that almost anything can be sold online. But what is important for every retailer is that the user has a simple journey from when he notices a product and until he completes the order. At the same time, the tools through which retailers keep in touch with users and the input of information t they can provide to them through the various channels available are essential: newsletter, social media presence or SMS.
Photo: Madalina Stanescu, Founder Optimized