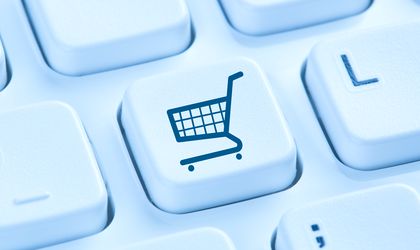 A few years ago, e-commerce businesses were not very popular. Now, they have become a necessity. E-commerce business owners make a lot of profits because this type of business is in demand. E-commerce has increased significantly for some time now, and there are no signs that it will slow down. 
Some e-businesses can't even keep up with the demand! If you're planning to join the e-commerce market, remember that it's more than just finding a brand name and then selling your products online. Even with a killer concept, you can still fail if there isn't enough traffic on your site. To start an e-commerce business successfully, follow these steps.
Find the best e-commerce platform to build your site
After completing the required paperwork to register the business, it's time to go online. Rather than looking for a physical location to set up in, it's time to create a website for your online store. The website will be the face of your online business. It's the first thing the consumers will see when they visit the site with the intent to purchase products. Therefore, it's important to build a website that appeals to customers. It should have the right look and interactivity to stand out from the competition.
First, think about the domain name. As much as possible, select a name that closely matches the name of your business. Also, determine the best e-commerce platform for the site. Even though it is an all-in-one software or an open-source platform, remember that the platform will be the foundation for building and developing the online store. 
Most e-commerce platforms allow you do different tasks. These include creating and launching an online store. You could also customize the design and add or purchase a domain. Once online, you can start managing inventory, taking orders, shipping orders, and receiving payments. There are already many platforms available online. Select the best one to start your online business.
Learn all about headless commerce to gain a competitive edge
Headless e-commerce is a controversial and vague buzzword in the e-commerce business world. Although it's very popular with tech developers, business people find it quite mysterious. But this type of commerce is about to make significant changes in the e-commerce industry. Headless commerce is a term used by software architects. The main assumption is to separate the frontend (UI) from the backend (business logic). These layers communicate with each other through APT even though there aren't any strict dependencies that exist between them.
The definition of this term may seem vague since it requires a deep understanding of technical concepts. But MACH Architecture can open up limitless possibilities for you to succeed in ecommerce. These possibilities include speeding up time-to-market, customizations, and allowing brands to differentiate and enrich customer experiences. By providing high technical flexibility levels, headless commerce allows businesses to create a platform to meet all their business needs. This, in turn, could allow you to fulfill your customer's expectations.
Read more on this subject: e-commerce customer service outsourcing
Do your research
Spend some time doing research about e-commerce businesses. Never start a business operation on a mere hunch. An online business is an investment, so treat it this way. Also, remember that there is no single formula for success. Consider factors like software, service-based businesses, physical products, eCommerce fulfillment providers, and digital product sales. It's also important to understand the various business models before deciding what products to sell.
Find your niche
When planning an online business venture, having the right niche will make things much easier. Having a good understanding of the type of business you want to run is essential. Researching the market and learning about similar businesses in the same niche. Determine what they're doing wrong and what they're doing right.
E-commerce has experienced rapid growth during the past few years. Because of this, there won't be any shortages in terms of research opportunities to find the best niche. Brainstorm ideas to set the businesses apart from the competition. Do this before starting an e-commerce business from the beginning.
Choose your product
The next step to creating an online business is to know what products to sell. Determine if you plan to sell your products direct-to-consumer or wholesale. This is one of the most difficult parts of starting a new business online. 
To find the best product, search for product opportunities, new and innovative product ideas, or even trending products that could boost a new business. After coming up with a solid product idea, the next step is to figure out how and where to get that product. Find a good supplier to provide high-quality products for the new shop.
Develop your product
After gaining a complete understanding of the product, business model, market, and specific niche, keep doing. All of these are the necessary data you need to develop a product than has the potential to thrive. If the plan is to sell products that already exist, develop possible options. Then create a list of potential products to fit the brand you're building.
It's important to sell products that will appeal to your target audience while resonating with the brand values and mission you want. If you can offer products that consistently align with your customers and brand, this increases your chance of success. It could also inspire your brand loyalty in customers to motivate them to keep coming back. The most successful products solve specific problems for consumers. Therefore, it's essential to focus on solving those problems when developing the product.
Start marketing
After using the best software to get your store up and running, it's time to do some marketing. Think of ways to generate sales. Since you're running an online business, there is a need for superb marketing strategies. These should effectively drive traffic to the site. Then you can take advantage of Email marketing, paid ads, and social media marketing to convert leads into more sales.
Conclusion
After gaining the knowledge you need, you'll be ready to start your online business. As a market newcomer, the entrepreneurship journey should be both exciting and challenging. There will be bumps along the road, but there will also be celebrating your accomplishments. You'd have to deal with complaints when they come. There will also be times when you meet incredible people to exchange many ideas with. Regardless of the difficulties, creating an online business has its own rewards. Through this, you will gain insightful experiences.