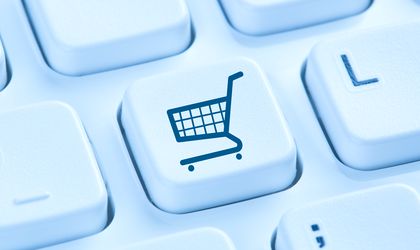 There is a lot of conflicting advice regarding copywriting services for e-commerce. Some experts will tell you that you need to keep your landing pages short and create an urgent sense of need to drive sales. Others will tell you that it's all about the details and you have to go to great lengths with your pages to paint a clear picture of why visitors want your product.
The problem is that most of this advice is based on popular, not current experience or years of behavioral psychology. There is no guarantee that any one approach is better than others, and very few of them are backed by real research. If you doubt them, then you can use the services of copywriting services.
So what's a data-driven marketer to do? You can test different variations of your online store landing pages to see what works best for your audience, but this tends to be very time-consuming (plus, test results can be hard to interpret). They can also hire creative copywriters. It is both creative and analytical. You need to balance both elements to suit your business needs.
What is e-commerce copywriting?
eCommerce copywriting services refer to any text or written content you create for an online store. Headlines, category pages, product descriptions, promotions, and landing pages – in each of these, you can use your abilities to generate new leads.
Professional e-commerce copywriting services aim to clearly communicate the benefits of your products and help your online store rank better in search engines. To be successful, you must be a strong communicator, use persuasive words, promote your brand, and understand the psychology of what makes a customer's purchase.
Below, we share key tips for improving your e-commerce copywriting skills.
Write simply and clearly.
On landing pages, the simpler and more creative the e-commerce copywriters are, the more likely they are to convert.
Ideally, this means that you will be writing your copy at the school level. Just try to use fewer words in each sentence and fewer syllables in each word.Not sure if your copy is too complex? Try reading this out loud to a colleague or partner. Sometimes we get so used to quickly reading things in our head that we don't realize how difficult it can be for people who are reading a copy for the first time.
Test with a clickable CTA.
Data analysis also showed us that using a clickable CTA (like a Buy Now button) performs almost three times better than getting potential customers to fill out a form on the page itself.
This isn't surprising – after all, it's much easier to click a button than fill out a form – but it opens up some interesting possibilities for your inbound marketing strategy. Instead of sending ad traffic directly to your online store's product pages or checkout, you can test building personalized pre-cart landing pages that put your products in the spotlight (and create a really great customer experience first).
Then, once they've been sold on the idea of buying your product (thanks to your copywriting company), you can direct them to click through and checkout.
Create anticipation in your offer.
For e-commerce copywriting services, we found that the more you use words associated with to evoke the most pleasant emotions of expectation can greatly increase your conversions. It also helps explain why the use of promotional strategies such as customer discounts and free shipping tend to increase online sales.
Using positive language that engages visitors' emotions can excite shoppers enough to start buying. But at the same time, you want to be careful not to just type these words everywhere you can on your page. Instead, try to incorporate these common feelings into your copywriting style, or hire professional copywriting services to do it for you.
Try to stay below 300 words.
Brevity is perhaps the soul of e-commerce copywriting. Regression analysis has shown that eCommerce conversion rates drop quite consistently as more words are added to their landing page. It seems to hit a tipping point at around 300 words, so you're probably better off keeping your pages on the shorter side if that's possible for your copywriting company.
More proof here: Subscription box landing pages have half as many words as a basic eCommerce tier, and yet they convert almost 50% better. So take a look at some landing pages for your favorite monthly subscription service and see what other e-commerce copywriting secrets you can learn.
Avoid negative language.
Adding negativity to e-commerce copywriting can negatively impact your conversion rate. It appears that most customers want to focus on the positive impact of your product rather than dwell on the problems they face without it.
 E-commerce copywriting is the process of creating content that promotes products and services. This stimulates user engagement by adding value and ensures optimal conversion. E-commerce copywriting serves as a hook that fits into the eyes of customers.In the online space, you are not physically present to convince the world why they should buy your products, and therefore you need a great e-commerce product copy. 
Thus, it can be concluded that a successful e-commerce company does not need much effort. Don't forget our tips and use copywriting services. Also, remember your unique audience and what products your online store sells. You can use this data as inspiration to test new landing page variations and see how they impact your eCommerce metrics and customer analytics.