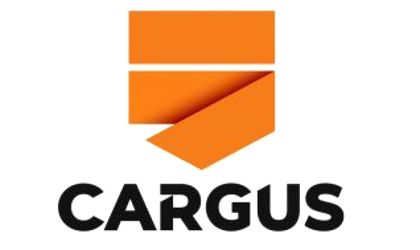 Lately, online commerce has evolved progressively and is adapting more and more efficiently to the pace of society and consumer behavior. Lack of time has become a common problem for people, and making bank transfers, issuing physical invoices or making cash payments has become tedious or less convenient tasks.
As the digital infrastructure of the Romanian courier market improves, online shoppers feel more and more comfortable paying with cards or digital wallets, when the package is delivered. Online customers are 70% more likely to complete a purchase, if their preferred payment method is displayed as an option when ordering the products.
Pay by link in PUDO (Ship & Go) locations is a premiere on the Romanian courier market. By implementing Pay by link, Cargus is setting a new standard for paid shipping and is helping recipients and online stores.
Cargus is simplifying, even more, the online shopping process and creating a variety of contactless payment solutions for recipients. At the same time, the implementation of Pay by link is support for Cargus clients – online shops, in particular – who do not yet offer this payment option for marketed products. Thus, they have by their side a courier company that provides, in their place, this service for consumers and is willing to take big steps towards digitization and operational excellence.
From now on, all shipments made by Cargus may include a digital method of payment upon delivery. Thus, online stores that use Cargus courier services no longer have to split parcels between those with and without a refund, depending on the delivery address. By choosing Cargus as a logistics partner, online stores have the opportunity to increase sales, giving customers the opportunity to use their preferred payment method, not only for deliveries to the address but also for click & collect type (70% of customers choose to complete online shopping if you benefit from your preferred payment method). To these are added the approved deliveries and redirected to Cargus Ship & Go points.
"Consumers have become more and more refined and expect from us, service providers, to make them available innovative, fast and secure solutions that will simplify their experiences and save them valuable time. That is why they are increasingly interested in digital payments, based on a contactless card or a digital wallet, applications or online links and expect to have as many such payment solutions for their bills as possible.

Investments in technology and electronic payment methods – pay by link and PIN on Glass – allow us to offer our customers a more enjoyable and efficient experience, both online and offline. Recipients can now pick up ramburs parcels directly from the Ship & Go network, paying quickly and securely, either when they are there or before they reach the collecting points. Thus, through pay by link we manage to transform the payment into a simple detail, rather than a fee charged in the process of purchasing the products", declared Jarosław Śliwa, CEO Cargus.
Thanks to the pay by link solution, the recipient now has several payment options for their ramburs parcels. If, until now, the recipients had at their disposal just delivery at the adress and payment directly to the courier, by card or cash, with the launch of pay by link, the recipient can pick up and pay the ramburs parcels at Ship & Go proximity points. Thus, the recipient not only eliminates the worry of paying in cash, but also gains flexibility and extra time to collect the package, depending on his schedule.
In addition, pay by link allows the recipient to decide the right time to pay for the ramburs parcel. Electronic payment based on the link received by email or SMS can be made before presenting at the Ship & Go point, thus shortening the duration of the visit at the Cargus point or right in time of picking up the package. In case of payment of the parcel by link, before arriving at Ship & GO, the corresponding amount of money is blocked up to the moment of receiving the parcel.If the recipients choose to pay when they arrive at Ship & GO or if they have lost the link, the operator from the Cargus pick-up point will generate the payment link and send it to the recipient on the agreed channel (email or SMS).
The entire process of receiving the parce chosen by the recipient is transparent, receiving electronic notifications and confirmations for each stage, including confirmation of the transaction and proof of payment.
Pay by link is a secure and fast payment solution, without cash and without additional costs for customers or recipients of delivery. At this time, it is only available for ramburs parcels, which arrive in the Cargus Ship & Go points, and will be active in the entire network, in the next period.