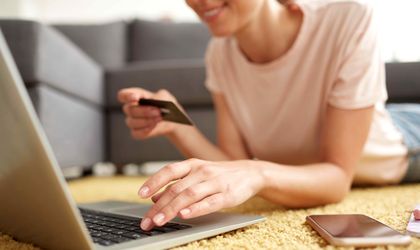 In a comprehensive report on trends in e-commerce noticed throughout 2020, www.glami.ro the first online fashion search engine in Romania, identified AI (artificial intelligence) as one of the main triggers for fashion e-commerce  innovation in 2021. More than ever before, e-shops are willing to invest in machine learning and AI tools meant to cut losses and increase customer retention and satisfaction.
How e-tailers could make best use of AI on their platforms in 2021
2020 saw a great trend of democratization and industrialization of AI. While in the past only e-commerce giants used machine learning (ML) algorithms to find out sales trends, now even small retailers use AI and ML to understand the dynamic fashion market, which can give them a better chance to be more successful.
According to data from www.glami.ro, fashion retailers see biggest potential using AI in these areas, such as:
– For a decrease in returns
The wrong size and the way the products fit are still among the top reasons for their return. AI can help, starting from the choice of the suggested size based on previous purchases and returned products. Many e-tailers are also considering implementing virtual dressing rooms, virtual reality with possibility to see how the item will look on customer with help of front camera of his phone
– For personification and smart search
Fashion ecommerce is constantly developing and more and more often customers are encountering such a thing as paralysis of choice. Getting overwhelmed with a huge choice or not being able to find what they want they are just leaving the shopping process because it's becoming too stressful. The key to solve this is personification – a customer needs to see the product he might like and be able to find what he is searching for very fast.
One of ways to do so is visual search, a tool already active on all GLAMI platforms.  The user can take a photo and then find the same or a similar outfit that he or she can purchase. This is beneficial not only for the customer – visual search on GLAMI has doubled the conversion rate for the products searched.
– For customer support
Chatbots and vocal assistants are more and more sought after by Romanian retailers, especially as it's estimated that AI virtual assistants could reduce customer support costs by 30%.
– For inventory & product demand assessments
AI will continue to be used to predict sales, trends and anticipated changes in product demand, by monitoring social networks and other data sources.
Is investment in AI worth it?
According to an international Gartner-commissioned analysis, ever since the break out of the Covid-19 pandemic, 47% of e-commerce operators have maintained their investments in AI tools, and 30% of e-tailers are actually willing to boost these investments. As part of the same analysis, alongside AI comes a higher customer satisfaction (up by 25%), smaller losses and significant cost reductions.
For example GLAMI, being a first fashion search engine in Romania, unites hundreds of shops in one place. Thousands of products are added to catalogue every single  day. So it's impossible to sort them out without AI. And customers can definitely feel overwhelmed by the choice.
The dedicated GLAMI AI team learned that by introducing automation to categorize products, based on image and descriptions, as well as to personalize the customer experience on-site, by displaying relevant products, based on client history and behavior, the work of over 100 full-time employees is being saved, whilst boosting the conversion rate and client session, at the same time reducing the bounce rate.