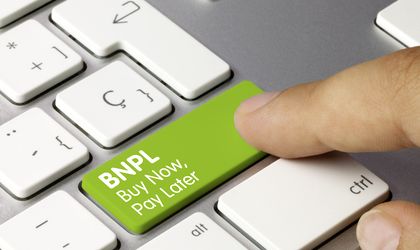 Making payment systems easy and trustworthy for your online customers is extremely important to increase your conversion rates on eCommerce or other online service-providing platforms.
Online shopping is one of the top benefits of the modern century. It has made the process of buying and selling extremely easy. However, due to the lack of robust payment methods, many customers are unable to shop online.
The growth of fintech is not news to us anymore. So then, why not explore the world of modern technology to improve payment procedures for online customers?
A customer's final stop while shopping online on your website is the checkout page. This is where the true conversion takes place. Therefore, customers are more likely to return if your website makes it simple for them to complete the checkout process.
How To Simplify The Payment Procedure For Online Customers?
Here are some simple ways that you can apply to make your payment procedure simple for online buyers—
Allow "Buy Now Pay Later" Options
BNPL (Buy Now, Pay Later) is a point-of-sale financing option that has gained popularity recently, especially among younger generations. These options are frequently provided to clients at low or no interest rates and with no additional costs.
Thus, there is no expense to the client. The market for BNPL financing was worth a few billion dollars in the United States in 2019, but it is anticipated to increase by 1,200 percent by 2024.
Below are some of the BNPL service providers. If you're planning to introduce payment methods to ease up the transaction process, easy collaboration with these platforms can help you speed up payments—
Klarna.
Sezzle.
Affirm.
Afterpay.
Enable Digital Wallet Payments
A digital wallet is a system that safely keeps customers' credit card information and passwords for many websites and payment processors.
Information from digital coupons and loyalty cards can also be stored in a digital wallet.
You can always provide your customers with the option to pay with multiple digital wallets like Google Wallet, Amazon Pay, PayPal and other digital wallets.
Additionally, you can also allow customers to make payments from Crypto wallets. Common hot wallets for Cryptocurrency like the bitcoin code can help you minimize payment efforts for customers who wish to pay with Cryptocurrencies.
In-app digital wallets are also a great option when it comes to online payment systems for your shopping website. You can create your own digital wallet and let customers store their money for any purchase in the future.
Saving Credit/Debit Card Details
The easiest approach for your business to ensure that your clients will pay you quickly for the service they receive from you is to ask for credit card information at the time of purchase or when arranging the service appointment.
Before making a purchase, some clients can be reluctant to give their credit card information because they might want to evaluate the quality of the business.
Nevertheless, reassure your clients that you have rules and processes in place for safely holding their credit cards and that you only use them to collect payment after the meeting.
Avoid Redirecting Customers During Transactions
The biggest drawback of employing a service that sends visitors to a checkout page instead of your website is this.
Customers feel as though they are sending their money to a different company than the one they are buying from since you have no influence over how the checkout page is designed.
Enhance Security And Privacy
According to a poll by eConsultancy, 58 percent of respondents abandoned the checkout process owing to worries about payment security.
Building trust with potential consumers requires a consistent design and refraining from sending visitors to a third-party checkout page. Always make an effort to highlight the security measures you have in place where sensitive information is concerned.
Wrapping It Up!
Using propelling CTAs to guide your customers through a payment process is extremely important when it comes to simplifying online payments. For example, make it very apparent that a customer may "Continue to checkout" or "Continue Shopping" after adding an item to their shopping cart.
Making things clear and concise is key when using CTAs like "Continue," "Checkout," or "Apply. For example, the checkout page on Amazon employs words like "Add to Basket," "Proceed to Checkout," and "Place Your Order" as clear and concise calls to action.
Photo: dreamstime.com