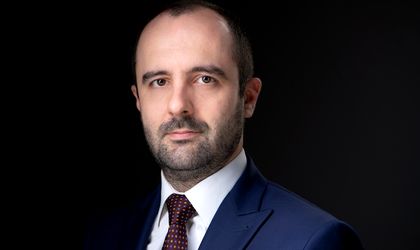 In the first half of the year, 3,580 companies became insolvent, approximately at the same level compared to the first half of last year, when 3,033 companies entered insolvency proceedings.
According to a CITR analysis, 32 Romanian companies with an impact entered insolvency in the first semester of 2022, with a cumulative value of fixed assets of Lei 965 millions, while 11 companies became insolvent in the same period of the last year, with fixed assets of Lei 671 millions.
For over 10 years, CITR, a market leader in insolvency and reorganization proceedings, has been studying companies with an impact in the economy with assets over EUR 1 million. In the first semester of 2022the number of insolvent companies with an impact has almost tripled compared to the same period of the previous year, given that the first semester of 2021 was atypical, without significant pressure on businesses, due to the support measures implemented in the context of the pandemic. Many of the debts due at that time were deferred, causing further debt to accumulate. The CITR studies carried out on their own portfolio over the years show that 57% of the companies have delayed entering insolvency proceedings for at least 3 years, with negative consequences such as over 50% drop in turnover and over 30% increase in debt. Lacking a business prevention culture, many of the entrepreneurs who entered insolvency proceedings were determined by problems that led to the impossibility of continuing their normal business.
In 2022, insolvency proceedings have significantly developed in two areas: the increase in the number of companies becoming insolvent in construction and manufacturing industries. In May, 551 construction companies  (34.72% increase), and 339 companies in the manufacturing industry (6.94% increase) became insolvent. The construction sector is significantly impacted by rising prices of construction materials and fuel, the increase in interest rates and labor shortage. The manufacturing industry is impacted by rapidly rising energy and fuel prices, strained supply chains, decreasing orders and rising financing costs.
Studies show that, in general, companies in the European Union delay the acknowledgement of issues and the opening of proceedings of insolvency by 3-4 years, and in most cases, insolvency can no longer be avoided.