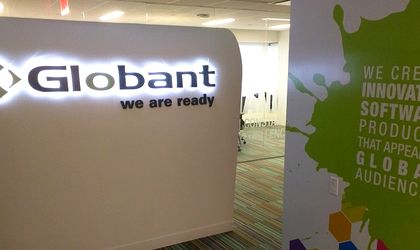 Globant, a company specialised in digital services and headquartered in Argentina, has announced the opening of a new development centre in Cluj-Napoca, where it will expand its digital and cognitive expertise to serve its portfolio of global clients.
Globant was established in 2003 and has 40 development centres in 32 cities across 14 countries, and employs over 9,000 people. Its main activity centres around the digital and cognitive transformation of the most innovative and technologically-advanced brands in the world, in industries like consumer goods, media, technology, finance, and entertainment.
"Our passion is to build the best team in the world, and in that pursuit we look for the best talent regardless of where they are located. Romania has many amazing professionals, so we are confident that this opening will be key to Globant's expansion worldwide", said Martín Migoya, Globant CEO and co-founder. "With a major role in achieving digital and cognitive transformation, we will continue to build an outstanding team to support our customers in their transformation journeys."
To serve a diverse range of companies and technological challenges, Globant has structured itself into 20 separate, but interconnected, development studios focused on mega-trends in tech, including AI, Big Data, Internet of Things, Cybersecurity, Mobile, Cloud, UX, Digital Content and more.  Globant is listed on the New York Stock Exchange as GLOB.
"Global aims to offer career development opportunities to professionals across the world," said Guibert Englebienne, Chief Technology Officer and co-founder of Globant. "With this new opening, we're glad to bring this city a wide range of opportunities for young developers and we're eager to enrich our company with their talent and culture."
For its launch on the Cluj market, Globant held a series of presentations on artificial intelligence and some of the most important trends in technology.