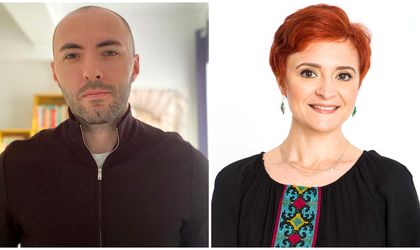 Digi's brand value increased by 16% in 2021 compared to 2020, to EUR 295 million from EUR 254 million, according to Brand Finance Romania 50, a study conducted in March 2021. Also, in terms of brand strength, Digi | RCS & RDS evolved from AA + to AAA rating and is the only ambassador of the telecommunications industry in the ranking, with 5% contribution to the consolidated value of Romanian brands included in the study.
Thus, Digi is in the top 10 most valuable Romanian brands, occupying the 6th place, along with companies such as Dacia, eMAG, Dedeman, Banca Transilvania and Petrom. Digi managed to cope with the unstable economic climate, generated by the Sars-Cov-2 pandemic, in a context in which, this year, the total value of the 50 Romanian brands included in the ranking decreased by 3.7%, and the Romanian economy recorded a decrease of 3.9% in 2020, according to the same study. Since the first edition of the study, in 2017, Digi brand has almost doubled its value, from EUR 150 million and has evolved from A- to AAA rating.
"For 28 years now, DIGI epitomizes the simplicity of choice without compromise, due to our constant investment in increasing our customers' satisfaction. 2020 has been the year for digitalization and 2021 will certainly keep up the trend, so that our client-facing functionality developments to DIGI.ro will go on, including a completely new mobile app and instant activation of our free TV streaming service, DigiOnline. DIGI is keeping it's values through which we've progressed all these years: faith in our vision of the telecom future, passion for technology and innovation benefitting services which are accessible and affordable for each and every customer." Cristian Ioniță, Marketing Director at DIGI, told Business Review.
The methodology used by Brand Finance to measure the strength of a brand is based on the evaluation of several elements: the marketing investment, the reputation consolidated with the company's audiences and the impact on market performance. Thus, each brand has a BSI score (Brand Strength Index), and in relation to this, each brand has an attached rating of up to AAA +, similarly to the credit rating.
"The steps taken by the company in the last two years to increase its presence in the community and help solve social problems have led to this improvement of the score in public's perception. The challenges of 2020 have made us more united and more responsible, and at this point of evaluation we look further, more confident", said Luiza Domnișoru, CSR and Communication Director of Digi Group.
Digi | RCS & RDS is also in the top 150 most valuable telecom brands, internationally: Brand Finance Telecoms 150 (2021). In this regard, too, Digi experienced an ascent of 17 positions compared to 2020 – the first year in which the company was included in this assessment. Thus, globally, Digi ranks 132nd, compared to last year, when Digi entered the ranking on 140th place.
Brand Finance is the largest global independent firm specialized in brand financial evaluation. To expose this competence, every year they conduct studies in which experts evaluate thousands of global and national brands, from all economic sectors. The values of these brands are then sorted and published in a series of rankings and reports.