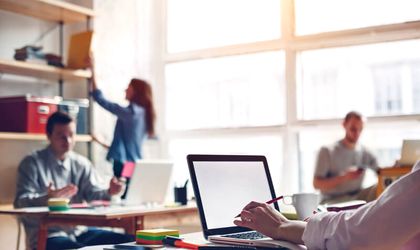 Millennials have become more skeptical overall of motivation and ethics in business and also of political leaders' positive impact on society, according to Deloitte's Millennial Survey 2018, which records a sharp turn of the views expressed in the previous two issues.
Millennials call for business leaders to positively impact the broader world and consider that business success should also be measured through the impact on society, the environment and the economy, beyond financial performance.
"The survey's findings should make business leaders think, including those from Romania, as it is a wake-up call. The deterioration of employees' confidence and loyalty levels has implications on the performance of companies and the economy in general. Although our country was not included in the study, we can appreciate that young Romanian people have the same concerns as their peers in other countries," said Raluca Bontas, Partner Global Employer Services, Deloitte Romania.
"Based on the survey's conclusions, we see that millennials have a different agenda from that of businesses, as they see it. Thus they consider that the priorities of companies should be job creation, innovation, enhancing employees' lives and careers, and making a positive impact on society and the environment. But according to them, companies focus on generating profit, driving efficiencies and producing or selling goods and services. Although they admit businesses must make a profit to achieve their objectives, they believe that businesses should set out to achieve a broader balance of employees' objectives along with financial performance," Raluca Bontas further explained.
Main findings of the 2018 Millennial Survey:
Less than half of millennials believe businesses behave ethically (48 percent in 2018 compared to 65 percent in 2017) and that business leaders contribute to enhancing the social climate (47 percent compared to 62 percent)
44 percent believe that business leader generate a positive impact in society, while only 19 percent have the same view of political leaders
Three quarters of millennials believe that multinationals have the potential to contribute to solving economic, social and environmental challenges
43 percent of millennials estimate that they will leave their current jobs in the next two years, 15 percent more than in 2017
28 percent want to stay at their current jobs for more than five years
62 percent of those who want to leave their current jobs in the following two years think that the gig economy is a viable alternative
Among Generation Z employees, loyalty is even lower, 61 percent say that they will leave their current jobs in the next two years
17 percent of millennials fear that some or even all of their jobs will be replaced as a result of changes brought by Industry 4.0
For organisations that exclusively use Industry 4.0 technologies, the share is almost double
Only 36 percent of millennials and 42 percent of Generation Z said that employers help them understand and prepare for changes associated with Industry 4.0
However, the survey shows a difference between the perception over business and the political environment. The fact that young people think that multinationals have more potential to contribute to solving social, economic and environmental issues than politicians should motivate business leaders to have a bigger impact in society, beyond creating jobs and generating profits.
"One of the essential questions is: what can companies do to retain employees in the context of decreasing confidence and loyalty? A comparative analysis of the answers in previous editions shows us that diversity, inclusion and flexibility – where and when they work – are key policies for retaining them. At the same time, companies should respond to fears and needs related to changes generated by Industry 4.0," added Raluca Bontas.