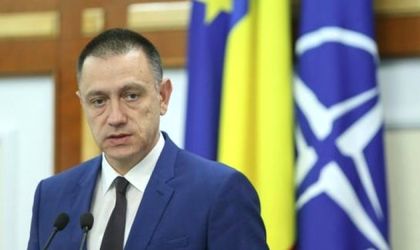 The Romanian minister of defense, Mihai Fifor, says that the government will approve next week an ordinance for the acquisition of an anti-ship missile system on the back of a larger investment program in military equipment.
Fifor said that the coast missile batteries that are part of the system will enhance the naval security footprint of Romania.
Speaking during the Navy Day ceremony in Constanta, the minister says there is an ongoing process for the selection of the supplier of multifunctional corvettes. The winner of the contract will also upgrade two T22R frigates.
"Dear sailors, you have the duty to prepare, just as you did up to now, thoroughly and in a professional manner, because your responsibilities are essential for the defense of the Eastern flank of NATO and the EU, in its naval component," said Fifor.
The minister noted this was the second year in which Romania allocated 2 percent of GDP for defense.