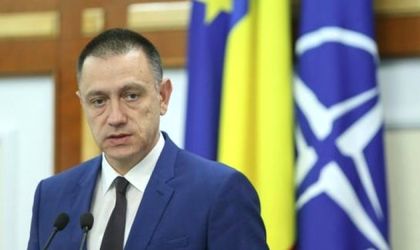 George Maior, the Romanian ambassador to the United States, said for Politico that Romania is the most pro-American country in Europe and that US forces are welcome in our country. He added that Romanian Defence minister Mihai Fifor will meet with the US Defence Secretary Jim Mattis in September, in Washington.
Maior said that Fifor plans to promote Romania's offer to host a permanent US military presence at the Mihail Kogalniceanu airbase. "We always want to see a larger Americacn presence," Maior stated.
In the Politico interview, Maior also discussed Romania's efforts to improve Euro-Atlantic security, especially NATO's eastern flank, including by increasing its Defence spending. He also encouraged the US to move more forces from Central to Eastern Europe, as it is more exposed. "We shouldn't forget that a serious militarization process is happening in Crimea, which is why these actions need to be discouraged through a consistent US presence in the region," the ambassador added.
Maior also talked about fighting back against new, hybrid-type threats, which are "very subtle and very complicated," adding that Romania has been seeing such activities for a long time and warned its allies about Russia's growing preference for hybrid tactics.
The ambassador also said that false narratives should always be highlighted by properly informing citizens, according to a statement released by the Romanian Embassy in Washington.