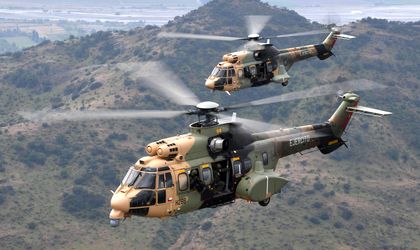 French group Airbus and IAR Ghimbav signed yesterday in Paris the definitive contract for an exclusive collaboration for a period of 15 years, a document whose principles were established in an initial agreement on August 2017, in Bucharest.
According to the final collaboration agreement, the IAR is the lead contractor for the H215M helicopter for any future order from the Romanian Defense Ministry aimed at replacing the country's aging fleet.
This agreement will create approximately 6,300 direct and indirect jobs in Romania, according to the French company.
"The deal reflects Airbus's shared commitment to help modernize the fleet of multirole helicopters. The document provides for close cooperation in the next 15 years, and Airbus is also an exclusive partner in the aeronautical cluster in Ghimbav, Brasov county," reads the statement.
Airbus and IAR have been partners for more than 15 years with Airbus Helicopters Romania (51 percent Airbus, 49 percent IAR), a specialized maintenance and repair center for a wide range of civilian and military helicopters in Romania and other countries.