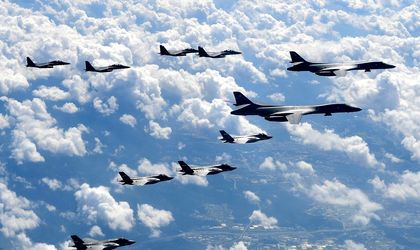 Canada will send five CF-18 Hornets planes to Romania to participate in the Enhanced Air Policing mission under NATO command, from September to December 2018, according to an announcement made by the Canadian Defence minister.
The mission is part of the REASSSURANCE operation in Central and Eastern Europe. Enhanced Air Policing is a collective peace-time defence mission to ensure the integrity of the NATO airspace.
Canadian air forces first participated in a REASSURANCE air mission in Romania from April to August 2014, according to Xinhua, cited by Agerpres.