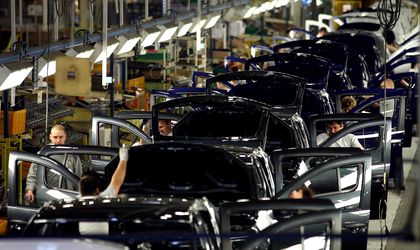 According to the the Association of Automobile Manufacturers in Romania (ACAROM), in the first eight months of 2018, Dacia's Mioveni plant production was 211,962 vehicles, representing a 4 percent increase over the same period in 2017 (203,876 units).
An increase of 27.3 percent was recorded in August 2018 compared to August 2017, thus confirming the positive trend of the production of vehicles at the Mioveni plant.
In July 2018, vehicle production was 29,974 units, up 4.8 percent from June 2017.
On models for the first 8 months of 2018, production was as follows:
Dacia Duster – 143,790 units;
Dacia Sandero – 31,632 units; Dacia Logan – 22,211 units;
Dacia Logan MCV – 14,329 units;
To the car produced, the factory send, as well, painted bodies to Algeria in number of 22,200 units.