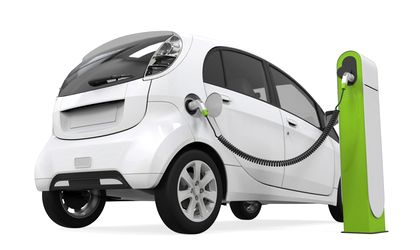 Romania is considered the least developed country among the 28 European Union member states in terms of infrastructure for electric vehicles, with only 114 charging points despite its large size end population, according to the European Automobile Manufacturers Association (ACEA).
The European Parliament will vote on future CO2 targets for cars and vans next week and the European Automobile Manufacturers Association (ACEA) comes forward with a study that shows the distribution if the electric charging points across EU.
There are around 100,000 charging points for electric vehicles in the EU, but we need at least two million by 2025, according to conservative estimates by the European Commission.
It means that in the next seven years the number of charging points must increase by a twenty-fold. Romania is abad example from this point of view, according to the experts.
"A vast country like Romania only counts 114 charging points, or 0.1% of the EU total. Not surprisingly, sales of electrically-chargeable cars are also extremely low here, representing 0.2% of all new cars sold last year," ACEA said.
The electric vehicles are needed for reducing CO2 levels due to the fact that the internal combustion engine has limited room for further improvements. But the European Parliament wishes to propose a cut of 50 percent of CO2 emissions, a rise from the 30 percent cut proposed so far.
In order to obtain these levels, EU Climate Action Commissioner Canete says there will be required 700,000 new charging points to be installed every year from now on. The total would go to 8.4 million over the next 12 years, a goal that is considered clearly unrealistic.
Today, according to ACEA study, 76 percent of all charging points are concentrated in four countries, (the Netherlands, Germany, France and the UK), that cover only 27 percent of EU's total surface area. Romania is just one of the examples where is next to zero compared to the surface of the country.
"All 28 member states must urgently step up their efforts to ensure an EU-wide network of recharging and refueling infrastructure. Without this, consumers will never be convinced to make the switch to electrically-chargeable cars on a large scale," said Jonnaert. "We need to be able to show our customers that the infrastructure availability matches their expectations to be able to travel without anxiety."
ACEA conclusion is that the future reduction of CO2 levels depend on electric vehicles sales and lifting up the sales of electric cars depend on the chraging infrastructure. And, so far, the EU didn't start to take full actions against road transportation, where we have the largest consumers of fossil fuels, that accounts for two thirds of total consumption.