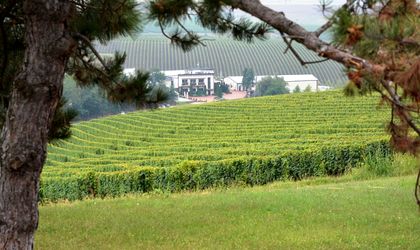 Cramele Recas, a company established in 1991 and one of the first Romanian producers to focus on dry and modern wines, reached a turnover of over EUR 38 million (RON 180,981,438) last year, which ranks it first on the wine market in Romania. In addition, Recas performs abroad, being the largest exporter of wines in our country. At present, 50 percent of the wine is for export, mostly in countries with mature wine consumption markets: England, Germany, Sweden, the United States, Canada, but also in Japan, Korea or Malaysia.
"The ambition, from the very beginning, was to reposition ourselves from the 4th Banat wine cellar to the leader of the area ranking, and at the same time we wanted to enter the reserved national lot great players, with a significant contribution to the export of Romanian wine. We started on the road building a network of several partner stores for bulk wine in Banat and Transylvania. In parallel, working on the structure of the future business, a team of geologists and topographers, in coordination with our viticulture specialists, started by determining the soil's specificity, microclimate and exposure to the sun, as well as by materializing the experience accumulated by the Swabians over the centuries to cultivate the vine, to establish the parcels with the highest degree of favorability for each of the varieties. This complex process involved 1-2 years of study and planning, followed by 5-7 years of successive plantings until the first harvest. In total, there have been nearly 10 years of major investments, while the foundations have been established and the premises for the development of a well-structured, well-structured business with the potential for great profitability have been created," said Gheorghe Iova, co-owner Cramele Recas.
At present, Cramele Recas has more than 22 million bottles sold per year, half of the domestic and half export. Wines are from all categories, from retail to super premium, still and sparkling alike.
"In the future, we want to take advantage of the fact that a large part of our vineyards have reached the maturity of over 20 years, which allows us to make extraordinary qualitative wines, and our focus is especially on the new generation of consumers (millenials). We want to meet their tastes with modern wines, where tradition blends with the innovation and versatility demanded by this particularly demanding public," said Iova.
Recas has a production capacity of about 32 million liters per year. The company exploits an area of ​​over 1,150 hectares of the vineyards at Recas and Minis, located in the counties of Timis and Arad. 25 grape varieties are harvested here every year, and they produce wines for the 45 brands distributed both in the country and abroad.